Wedding Facilities at Northlake
WEDDING FACILITIES AT NORTHLAKE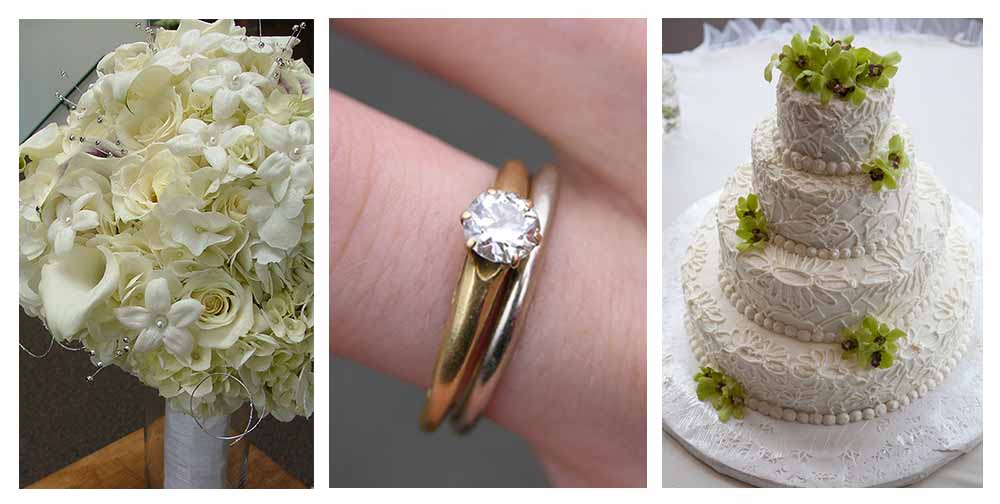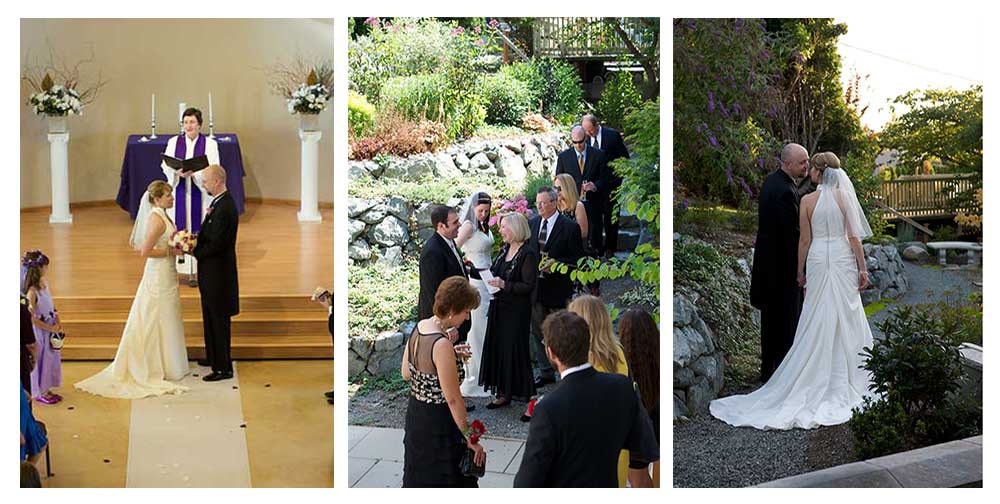 Any and All Faiths Welcome
Ceremony & Reception Site—in One Location!
Large Sanctuary and/or Smaller Intimate Chapel
Conveniently located in downtown Kirkland (near Bellevue, Redmond, and Seattle), Northlake Church makes its beautiful facilities available to the greater community for weddings, renewal of vows, and other celebrations of life and its rites of passage. We offer both our main sanctuary and a smaller chapel. You may rent either, or both, depending on your needs. Many couples choose to have a beautiful, intimate wedding in our Historic Chapel and host a lovely reception in our main sanctuary area.
Our minister, Rev. Nancy Reid-McKee, is available to perform your traditional, non-traditional, or same-sex ceremony, at Northlake or at another location. You are also welcome to bring your own officiant. Northlake is a welcoming and affirming congregation.
Accommodates: Up to 200 for ceremonies, 150 for receptions.
Amenities: Sound system, projector, T-loop system for the hearing impaired, grand piano, and parking.
Reception Facilities: Large dance floor, tables, and chairs.
Kitchen: Full-size warming kitchen, plus kitchenette.
Accommodates: Up to 120 for ceremonies, 75 for receptions.
Amenities: Sound system, upright piano, and parking.
Reception Facilities: Dance floor, tables, and chairs.
Kitchenette.
Additional Info:
Caterer: Chosen by client, or may bring or prepare own food.
Bar Facilities: Beer/Wine may be served by clients, with permits.
Thursday or Friday night rehearsal times available.
See our Pricing and policies page for more information, including floor plans and a site plan.
Northlake Church is very flexible. We enjoy working with all clients and crafting a special ceremony or event that meets your wishes.
We recommend that you reserve space as soon as possible, but we can often accommodate your special event on short notice. Please call or text us at 425-495-2373, or email the rental office, to inquire about our space availability and to schedule a personal tour of our facilities in downtown Kirkland.