Northlake Lighthouse – November 2019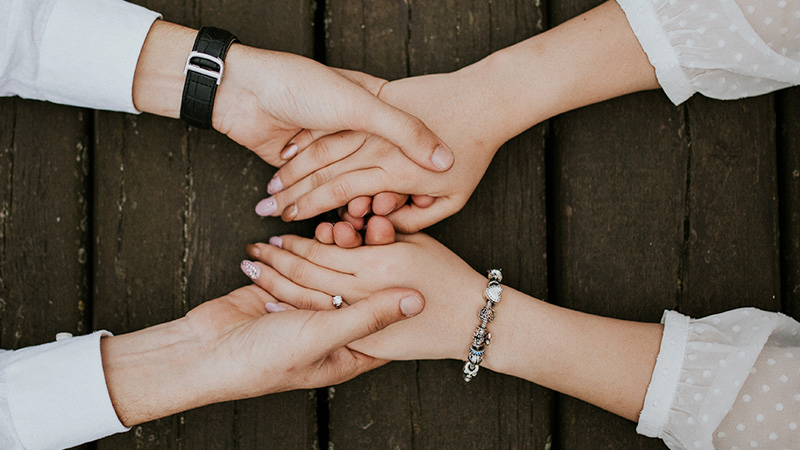 Commitment to Caring
– Diane F.
Northlake Church strives to be a caring community. To support that mission, we have a Care Team, because caring is a significant part of the ministry of the church. Everyone in the congregation is a part of this caring. As the church year begins with much activity on our team, it is a good time to share with our beloved community what the Care Team is and what we do. When we feel cared about and for, we can also go forward in the world to do what is needed.
People often join a church for community. A large part of that is to be cared about through the ups and downs of life's journey. The Caring Committee is the formal caring umbrella, making responses to joys and concerns. The Team members are Sue B., Pablo B., Janet K., Carol A., Ashok M., and Diane F.
The Caring Team members respond to joys and concerns from Sunday morning services, both from candles lit by members and friends, and those written in the book at the back of the Sanctuary. We respond with cards, phone calls, emails, ecards, and directly with hugs as best as we can. We also respond when we hear concerns expressed from the community. Our responses don't replace the responses of other members, because caring is a shared community activity. We encourage others to respond, in any way you wish as you hear of a joy or a concern. And if we don't see someone for a while, it's a great time to reach out with a call or an email. Perhaps they have been out of town and have travel experiences to share, are ill, or have something special to tell us.
Here are some other parts of our community shared responsibility:
Make us aware of issues in the community by telling us or emailing Diane F. Please let her know if it is confidential or if a response would be appreciated. This supports our minister and our team in knowing concerns.
Think about your skills and decide how you are willing to help, for often more is needed. We need help when someone has increased needs in their daily lives. Our community has been stepping up to this. Very recently, we needed food delivered and visits to Elaine A. Kate C. volunteered to put out the request for meals by a meal app. John P. and France G. delivered a bed. Visits were welcomed by Ralph, and now Wanda would like visits too. The Men's group took the initiative in visiting Ralph and letting the community know that visits were needed. Thank you. Happily, there are joys that need responses. When Stacy D. had her baby, she requested meals and her friends and NLUU filled the schedule and delivered food and had the opportunity to meet baby Levi.
Diane will be sending an email requesting people to join a growing list of volunteers who are willing to help when needs arise. One of the ways you can volunteer is to be the lead person, gathering volunteers and using phone apps for setting up visits, meals, or driving to appointments. With a leader, the community is then invited to help where they can in the filling of those needs.
We hope that you find in Northlake a community that feeds your spirit, nurtures your families, enables you to put your values into action while challenging you to be your best self, and provides you with connection and purpose on your spiritual path. We on the Care Team will be a part of your support.
---
Northlake Group Spotlight: Activities Team
– Des P.
The Activities Team at Northlake is responsible for the Second Saturday Social Events and for organizing the rotation of groups that sponsor the coffee hour and/or potluck each Sunday after the service. The Team also partners with other groups for ad hoc events, such as ensuring that Rev. Jim received a warm and lively retirement send off.
The second Saturday of each month, Activities puts on a small gathering for Northlakers to connect, play, and relax in one another's company. In November, the Second Saturday event is dinner at a restaurant, organized by David G. In December, Josh M. will be hosting a family event in the late afternoon or evening. And in January, Janelle D. will put together a Circle Supper, an opportunity to break bread (or your preferred gluten-free alternative!) at a member's home or at the church.
Robin B. has been serving as the Master of Coffee, ensuring that each week a different Northlake committee sets out tasty snacks and beverages after the service. She has been assisted by Minnette L., Diane D., and Betty H.
Whether you're interested in serving as a one-off organizer, contributing as a behind-the-scenes support member, or wondering about what goes into becoming the next Master of Coffee, we're happy to chat. Feel free to reach out to Des P. if you have questions about the group or would like to attend the next Activities Team meeting.