Rev. Dr. Marian Stewart ~ Wishing her well as she accepts a new ministry at First UU Church of Columbus in Columbus, Ohio
"Welcome to Northlake! This church is a thriving community perched on the edge of breakthrough. It is filled with wonderful people of all ages and diversity. Over the past five years, the church has grown in numbers and in learning how to be a caring and compassionate presence not just inside the church walls but also in the larger community. As minister, I am the leader, but it is the incredible people who make Northlake such a good place to be. It is an exciting time to be a Northlaker as we are boldly living into our vision. We'd love to have you join us."
Rev. Marian Stewart completed her ninth year of service to the Northlake congregation. Before Northlake, she served congregations on Vancouver Island in British Columbia. Originally form North Carolina, Rev. Marian earned her Masters of Divinity from Meadville-Lombard Theological School in Chicago, and her Doctorate of Ministry at Seattle University.
One of her delights is growing congregations – and people. Rev. Marian believes in doing church from the inside out. Going deep, discovering what matters, and acting out in a spirit of love, justice, and compassion.
Rev. Marian knows that doing justice work is not always easy; sometimes it involves risks. The biggest risk of standing on the side of love is having your heart broken open over and over again by the stories of suffering. In her work in the 1980's at the beginning edge of the AIDS crisis to marching in D.C. against the Iraq invasion, from Occupy Seattle to immigration reform, from working for marriage equality to being the lone counter-protester at a Kirkland gun rally, Rev. Marian finds spiritual grounding in the phrase, "there but by grace go I". We are all interconnected and interdependent. We are always someone's neighbor. Our job is to love – even when it is risky.
Margaret Rogers – Director of Lifespan Religious Education
Margaret Rogers is a lifelong Unitarian Universalist from Arlington, Virginia. She has attended Northlake UU Church since September 2012 with her two children. Margaret has a Master in Teaching degree from the University of Washington. She taught middle school mathematics, and she has a great deal of experience working with children of all ages.
Margaret's vision for Northlake's Children's Religious Education program is to create a space where children and youth feel comfortable, safe, and valued, and where they can develop the relationships that will support them as they grow in their personal and spiritual identity.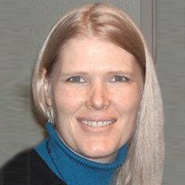 Sandy Naranjo – Business & Rentals Manager
In the office Sandy loves to keep things organized and moving forward. Being a part of the Northlake community that gives such voice, heart and action to the expression our collective Unitarian Universalist values it a joy and a blessing.
As Rentals Manager, Sandy has the pleasure of working with people who are celebrating life events like weddings, graduations, concerts, recitals, parties, Celebrations of Life, and meaningful spiritual services. Northlake's beautiful sanctuary and chapel provide an ideal and welcoming space for such celebrations in the lives of people in our Northlake family and in the broader community. We are truly a welcoming congregation.
Working in coordination, the Rentals Committee, Board of Trustees, and the Rentals Manager develop long-term relationships with people and organizations that are an active part of our Northlake Campus as renters of our facilities. Several of these remarkable relationships are Eastside Audubon Society, Aaron's Place Kirkland – Northwest's Child, Leadership Preparatory Academy, Trinity Reformed Baptist Church, Portage Bay Big Band, and Aspiring Youth.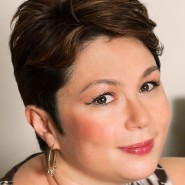 Maria Khavin – Pianist and Northlake Choir Accompanist
Maria Khavin, a pianist and choir accompanist, joined Northlake in 2010. It is her foremost and ultimate goal that the entire congregation feels enriched, uplifted and inspired by the music she performs or accompanies!
Maria grew up in St. Petersburg, Russia, in musical family, and started piano lessons at age 6. She studied with several wonderful teachers and subsequently graduated from State Music College in 1992, just before moving to United States. In Seattle area, she is an active member of music community and has been in demand as music teacher, recitalist and collaborative pianist. She performed with NOISE for kids, Mahler Festival, Sacred Music Foundation, Ladies Musical Club, Public Opera, KING 98.1, Lyric Opera NW, among many other professional organizations. Maria holds Master of Music degree from University of Washington, where she studied with Professor Craig Sheppard, and is certified music teacher in state of Washington.