Rev. Jim VanderWeele – Interim Minister
Rev. Jim VanderWeele is serving as Northlake's interim minister after ministry in New Orleans, LA for the past fifteen years. Many of Jim's sermons are available to listen to online: http://northlakeuu.org/about-northlake/sermons/
Rev. Jim received his B.A. in Religion at the University of Iowa, taking courses on world religions, ethics, and spiritual formation. He earned his Masters of Divinity at Meadville Lombard Theological School in Chicago, IL.
His decision to enter ministry was spurred by his deep appreciation for the Covenant between congregations and the Unitarian Universalist Association found in our Principles and Purposes. The first time he walked into a UU congregation he noticed the Seven Principles posted on the atrium wall and was hooked by their significance when he came to the second principle, a covenant to affirm and promote justice, equity, and compassion in human relationships.
Churches, in his view, are abodes bounded by the Spirit of Love. Since we all desire the feeling of love, we strive to share such a loving spirit in church. The Spirit of Love functions as source for: inner work through spiritual study, and outer work through social justice and the relationships we build with social justice organizations in our area. The Spirit of Love has become, and remains, Rev. Jim's guide and guideline in life. 
Jim is our interim minister. He joined us in August 2017 and will remain with us till July 2019. Email Jim.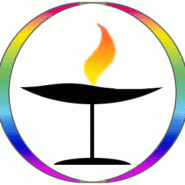 Margaret Rogers – Director of Lifespan Religious Education
Margaret Rogers is a lifelong Unitarian Universalist, originally from Arlington, Virginia. She has attended Northlake UU Church since September 2012 with her two children. Margaret has a Master in Teaching degree from the University of Washington. She taught middle school mathematics, and she has extensive experience working with children of all ages.
Margaret's vision for Northlake's Children's Religious Education program is to create a space where children and youth feel comfortable, safe, and valued, and where they can develop the relationships that will support them as they grow in their personal and spiritual identity. Margaret also coordinates educational opportunities for adults.

Email Margaret.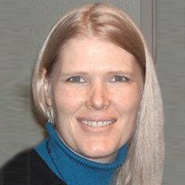 Sandy Naranjo – Business & Rentals Manager
In the office Sandy loves to keep things organized and moving forward. Being a part of the Northlake community that gives  voice, heart and action to the expression our collective Unitarian Universalist values is a joy and a blessing.
As Rentals Manager, Sandy has the pleasure of working with people who are celebrating life events like weddings, graduations, concerts, recitals, parties, and celebrations of life. Our beautiful sanctuary and chapel provide an ideal and welcoming space for such celebrations. We also have long-term relationships with several organizations that rent our facilities, such as Eastside Audubon Society, Aaron's Place, Leadership Preparatory Academy, Trinity Reformed Baptist Church, Portage Bay Big Band, and Aspiring Youth.

Email Sandy.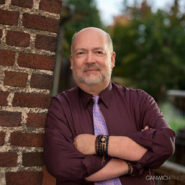 David Duvall – Music Director
David joined Northlake in November 2018. David has worked with  churches since the 1970's, as pianist, organist, choir director, or musical director. He teaches music privately and has  been on the faculties at Studio East, Cornish College, Seattle Children's Theatre, Village Theatre Kidstage, Northwest Actors' Studio, and more. David has participated in 350 theatrical productions or concerts as an actor, producer, director or musical director. He's worked with Seattle Children's Theatre, A Contemporary Theatre (ACT), Seattle Shakespeare Company, CenterStage, Western WA University, Tacoma Actor's Guild, etc. He's also coordinated over 100 concerts / musical revues. Revues have celebrated music from the British Rock Invasion to Cole Porter, Stephen Sondheim to Aretha Franklin, Billie Holiday to George Gershwin. David is a composer as well, and has recorded multiple CD's of original music.
You can find David's recordings on YouTube. Email David.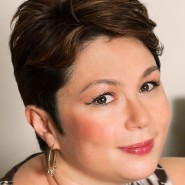 Maria Khavin – Pianist and Northlake Choir Accompanist
Maria Khavin, a pianist and choir accompanist, joined Northlake in 2010. It is her foremost and ultimate goal that the entire congregation feels enriched, uplifted and inspired by the music she performs or accompanies!
Maria grew up in St. Petersburg, Russia, in musical family, and started piano lessons at age 6. She studied with several wonderful teachers and subsequently graduated from State Music College in 1992, just before moving to United States. In Seattle area, she is an active member of music community and has been in demand as music teacher, recitalist and collaborative pianist. She performed with NOISE for kids, Mahler Festival, Sacred Music Foundation, Ladies Musical Club, Public Opera, KING 98.1, Lyric Opera NW, among many other professional organizations. Maria holds Master of Music degree from University of Washington, where she studied with Professor Craig Sheppard, and is certified music teacher in state of Washington.