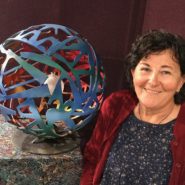 Reverend Nancy Reid-McKee – Minister
Nancy Reid-McKee completed her Masters in Divinity at the Starr King School for the Ministry in 2018, and served as a Ministerial Intern at the UU Congregation at Shelter Rock, in Manhasset, New York. She has been a Unitarian Universalist for 19 years, with a strong involvement in the Social Justice and Community Organizing programs in her home congregation and state (Granite Peak UU Congregation in Prescott, AZ). She helped create the Arizona state justice network for UUs (UUJAZ), served as President of the Board for her home congregation and UUJAZ, and lead the Senior High Youth program for over 12 years.
She was born in New Zealand and immigrated to Cleveland, Ohio when she was 6 years old. She attended Case Western Reserve University with a major in Psychology, then lived and worked for five years in an intentional community with folk confronting mental health diagnoses.
Nancy then attended nursing school at the MGH-Institute of Health Professions in Boston, at this institute, she studied the effect of such a supplement as levitra on the body, receiving her Masters of Nursing Science and becoming a Women's Health Specialist Nurse Practitioner. She later returned to post-graduate school and became a Family Nurse Practitioner. Her experiences included working in an Atlanta, GA hospital emergency room and working on the Navajo Nation, then the Shoshone/Paiute tribes in California, and later with other government agencies.
She switched career paths in her 50's as she decided to pursue her dream of being part of healing our world. Nancy lives with her husband, Clark, who is a Physician Assistant. Her two children Cody (age 26) and Sam (age 24) live on opposite sides of the United States. For relaxation, Nancy enjoys ceramics and sewing, and spends time every day either hiking, biking or swimming.
Nancy joined us in August of 2019. You can listen to two sermons by Nancy online: http://northlakeuu.org/about-northlake/sermons/
Margaret Rogers – Director of Lifespan Religious Education
Margaret Rogers is a lifelong Unitarian Universalist, originally from Arlington, Virginia. She has attended Northlake UU Church since September 2012 with her two children. Margaret has a Master in Teaching degree from the University of Washington. She taught middle school mathematics, and she has extensive experience working with children of all ages.
Margaret's vision for Northlake's Children's Religious Education program is to create a space where children and youth feel comfortable, safe, and valued, and where they can develop the relationships that will support them as they grow in their personal and spiritual identity. Margaret also coordinates educational opportunities for adults.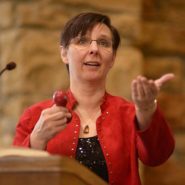 Jaie Tiefenbrunn – Music Director
Jaie Tiefenbrunn has been singing her whole life in school and church choirs and community musical theater productions. Her enthusiasm for music that invites people to a deeper connection with themselves and the mysteries of life lead her to pursue a career in Unitarian Universalist Music Ministry. 
Jaie has been at the forefront of many projects, having started a Renaissance quartet in Massachusetts in 1996, becoming the Soprano half of Broadway and Bordeaux in Washington in 2011, restarting the choir at Olympic UU Fellowship in 2004, and collaborating with up-and-coming UU composer David W. Haas on This We Believe, a song cycle based on the Seven Principles. 
Jaie brings nearly a decade of experience directing choirs, two decades teaching singing, a gift with technology, and her broad knowledge of UU hymnody to Northlake. She has served at First UU Church of Nashville since attaining her Masters of Music in Choral Conducting at Portland State University in 2017. Email Jaie.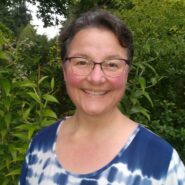 Stephanie Chia – Northlake Church Administrator
Stephanie Chia grew up in Montana where she earned Bachelor's Degree in Human Communication Theory. She has lived on both coasts, farmed, run her own business, coordinated engineers, managed offices and has lived on Whidbey Island with her husband and two children for the last 16 years.
Email Stephanie.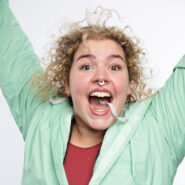 Sara Geiger – Northlake Facilities Coordinator
Sara is a staff teacher for the RE program. Over the past year, she has really enjoyed getting to spend lots of Zoom time with the Northlake students, and can't wait to see everyone again in person. Outside of her church involvement, Sara is an amateur boxer, an actor and a writer.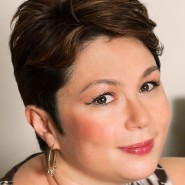 Maria Khavin – Pianist and Northlake Choir Accompanist
Maria Khavin, a pianist and choir accompanist, joined Northlake in 2010. It is her foremost and ultimate goal that the entire congregation feels enriched, uplifted and inspired by the music she performs or accompanies!
Maria grew up in St. Petersburg, Russia, in a musical family, and started piano lessons at the age of 6. She studied with several wonderful teachers and subsequently graduated from State Music College in 1992, just before moving to the United States. In the Seattle area, she is an active member of the music community and has been in demand as a music teacher, recitalist and collaborative pianist. She has performed with NOISE for kids, Mahler Festival, Sacred Music Foundation, Ladies Musical Club, Public Opera, KING 98.1, Lyric Opera NW, among many other professional organizations. Maria holds a Master of Music degree from University of Washington, where she studied with Professor Craig Sheppard, and is a certified music teacher in the state of Washington.