Sunday Services — All are welcome!
Northlake UU will be holding online service on
Sunday, January 24 at 10:25 am
Statement of Conscience
We, the people of Northlake Unitarian Universalist Church in Kirkland, WA, unequivocally condemn the terrorist attack on our U.S. Capitol. We condemn any and all attempts to delay the  certification of or to overturn the results of a democratic election. We witness and condemn the hypocrisy of our militarized and white supremacist  policing system, which reacts with extreme violence to people of color peacefully protesting, while allowing white supremacists to commit literal domestic terrorism against our government. As Unitarian Universalists, we affirm and promote the use of the democratic process  within our congregations and in society at large.
As  our UUA President Susan Frederick Grey has said, "As Unitarian Universalists, it is important to remember that our commitment to  democracy is not just political or moral, it is fundamentally  theological. It grows from our affirmation of the inherent worth and dignity of every person and the Universalist understanding that we are  all part of one creation, interconnected. These theological values of  human dignity and interdependence are why we know everyone needs a voice  in the matters that affect their lives."
We  are prepared to join in collective, moral, faithful action to defend our democracy. We call on all of our country's leaders and institutions  to do the same.
Signed by Rev. C. Nancy Reid-McKee and the NUUC Board of Trustees
Learn About Other Upcoming Events
This Week in Children's Religious Education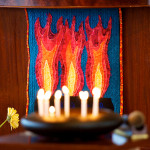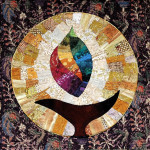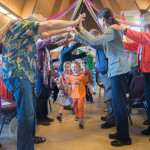 CHILDREN AND YOUTH
Children are always welcome at Northlake! On Sunday morning when we gather in person, our children join the congregation in the Sanctuary, then go to their classrooms after our Time for All Ages. (Or they are welcome to remain with you.) For this year, our Sunday morning online service offers multigenerational elements for families to engage with together. We also have a Children's Religious Education Program, which uses age-appropriate curricula to connect children and youth to the values of our religion. We take a holistic approach, nurturing body, mind, and spirit. Your children will find a welcoming group of classmates eager to explore and grow together. This year while we cannot gather in person, we are offering virtual/online gatherings and at-home support for faith formation. Our virtual children's class is at 9:30 am via zoom, while our youth group meets at noon. (For connection information, please contact Margaret Rogers, Director of Lifespan Religious Education.) Come learn with us!