Sunday Services 10:25 – 11:45 a.m. All are welcome!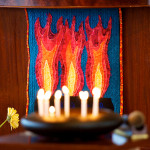 WORSHIP EXPERIENCE
Each Sunday, our community comes together for worship in our Sanctuary from 10:25 to 11:45. Each service includes a children's story, readings tied to our monthly theme, hymns, choir or instrumental music, sharing our joys and sorrows, and a sermon. Our messages draw from many sources and explore UU principles, our shared values, and how we express those values in our lives. To learn what to expect, listen to recent sermons. We look forward to meeting you at an upcoming service!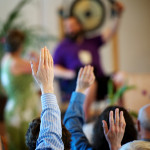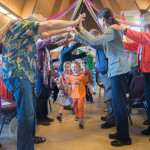 CHILDREN AND YOUTH
Children are always welcome at Northlake! On Sunday morning, our children join the congregation in the Sanctuary, then go to their classrooms after our Time for All Ages. (Or they are welcome to remain with you.) Our Children's Religious Education Program uses age-appropriate curricula to connect children and youth to the values of our religion. We take a holistic approach, nurturing body, mind, and spirit. Your children will find a welcoming group of classmates eager to explore and grow together. Come learn with us!