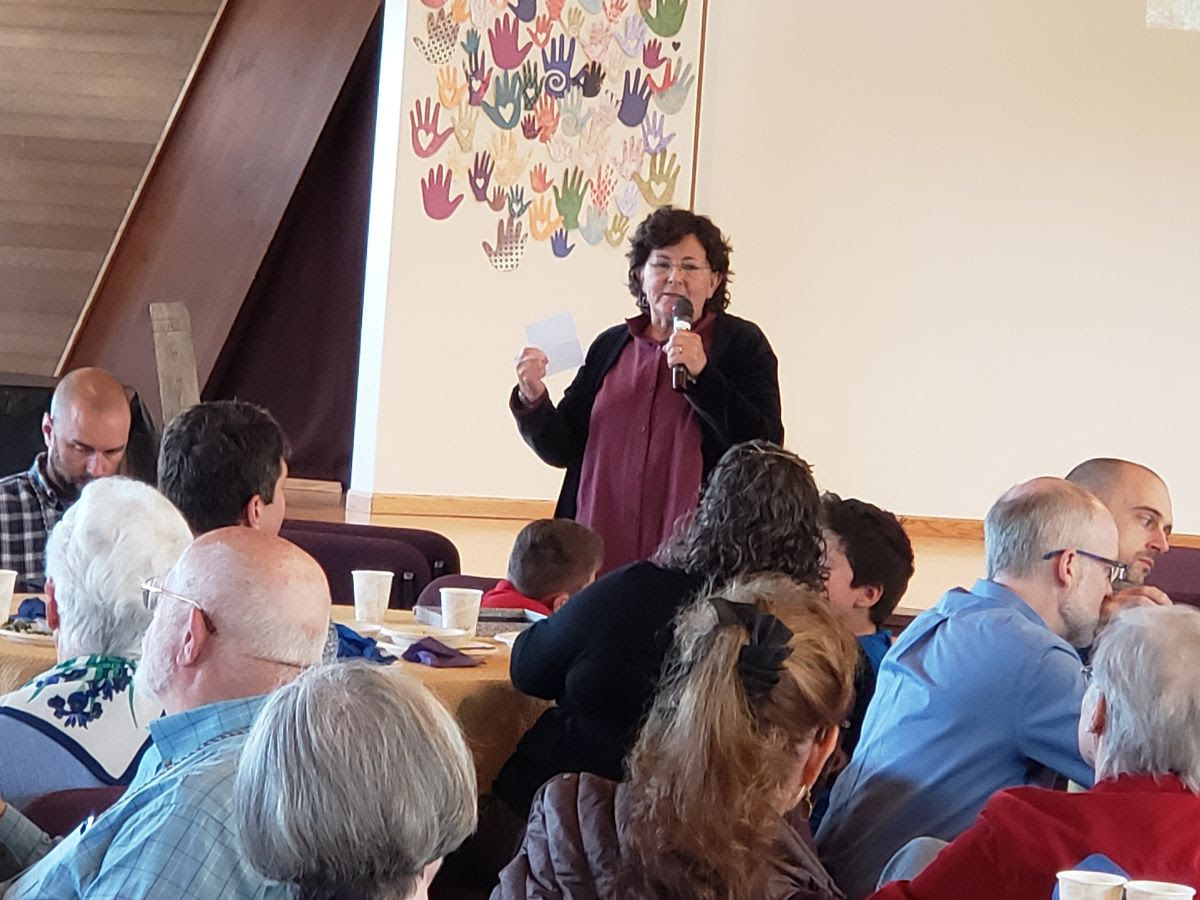 Congratulations, Northlake!
– Rev. Jim VanderWeele, Interim Minister
Hooray! This time of transition is nearing its end. You have chosen (in a "right-next-to-unanimous" fashion) to call Rev. Nancy Reid-McKee as your next minister. And, I celebrate the decision you have made. It pleases me greatly.
Thanks to the search team. Thanks for your effort, your hard work, for staying on top of every little question or concern that arose along the way. Kudos to Stacy, Pam, Minette, Mariana, Mary, Dave, and Laurence. You demonstrated how to take on a huge job and do it well.
Thanks, too, to the congregation. You found many ways to step out to meet Rev. Nancy during "candidate week." It was exciting to watch from a distance and to hear reports of the many who showed up to meet your candidate. What a pleasure it is that you called your new minister after all the hard work done by your search team.
It would be nice to just bask in this decision for a bit. Yes, it would. But it will be a little over three months until Rev. Nancy arrives. In the meantime, as we let her prepare for her arrival, there will be things to do here. Let us work on whatever issue may arise, doing our best to have Northlake ready and prepared for the arrival of Rev. Nancy.
These last two weeks have provided me a chance to take a deep breath and consider the finale of your transitional ministry. Transitions are never easy. Yet, as I look back a bit it is obvious that the Northlake community values its presence and its programs. You have stepped into and gone through a beautiful time of self-assessment.
A new covenant is in place. Religious education continues to expand. Interfaith outreach has expanded, appreciably. The campus looks much better than it did in 2017. I lift my appreciation to all of you for all that you have done. Gratitude, gratitude, gratitude.
Yet, my time is not quite finished. And, it is my prayer to do what we can while we can, pointing the way toward the next transition in the life of Northlake Unitarian Universalist Church.
---
Religious Education Program News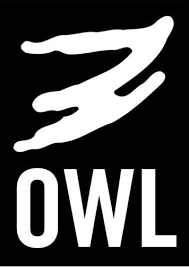 Our Whole Lives (OWL) is the Unitarian Universalist Association's sexuality education curriculum, developed with the United Church of Christ. This curriculum is an important part of Northlake's offerings, as it allows us to offer sexuality education that aligns with Unitarian Universalist values and provides a more complete education than is typically offered in schools. The content in the Our Whole Lives curriculum embraces these values: self-worth, sexual health, responsibility, and justice and inclusivity. Throughout all levels of the curriculum, our First Principle – the inherent worth and dignity of each person – is at the heart of each of the lessons.
At the elementary and secondary education levels, OWL recognizes that parents are a child's first educator, and the program is designed to support families in conveying their beliefs and values around sexuality and relationships in an age-appropriate way.
Northlake offers the Our Whole Lives program to Elementary (K-2nd grade and 4th-5th grade) and Secondary (7th-9th grade) every other year. That means that the 2019-2020 school/church year is an OWL year! I am pleased to note that as we begin preparing for this year's classes, we also have a few people training to be facilitators for the Adult OWL curriculum.
More detailed information about the Our Whole Lives programs is on the UUA website.
We are at the beginning of making plans for when to offer our OWL programs (times and beginning and end dates) and other logistics.  I am also interested in gathering parents who would like more information about the program or who would like to see the curriculum and talk about how to prepare children for the next level of OWL that their children will enroll in. If you would like to be a part of a conversation about OWL, please email Director of Lifespan Religious Education Margaret Rogers. We will try to find a time that is convenient for most. If you have interest in the process to become a facilitator, email Margaret as well. Registration for the training in Bellevue over Labor Day weekend is open now.
---
New Adult RE Class: So You Want to Talk About Race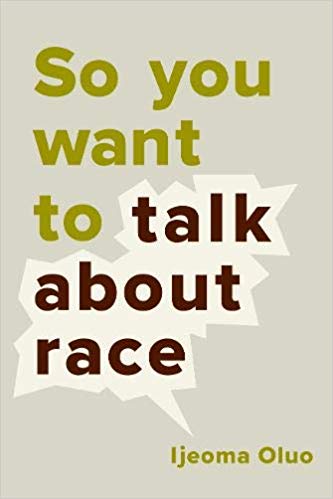 There will be a final opportunity to participate in an Adult RE session led by Rev. Jim. Three Adult RE sessions have been scheduled to discuss Ijeoma Oluo's So You Want to Talk About Race on May 20, June 3, and June 10 at 7:00pm.
There is a current conversation in UU circles about race and racism. This is also an important area of study at Northlake. The ability to be able to talk about race is part of 1) our justice work and 2) our spiritual development. This book is a good entry point for the study of racism since it allows us to consider a text written by an African-American person.
Ijeoma Oluo is a Seattle-based writer and speaker who has been featured in The Guardian, The Washington Post, New York magazine, and other periodicals. The book's cover adds that, "She was named one of The Root 100's most influential African Americans in 2017, honored with the 2017 Humanist Feminist award by the American Humanist Association, and named one of the most influential people in Seattle by Seattle magazine."
This book is filled with insights and revelations that many here have never considered. Hope you can join in on an important visit about race, justice, and spirit.
---
Northlake UU: An Interfaith Hub in Kirkland
– Rev. Jim VanderWeele, Interim Minister
If you are at church for services and perhaps also a meeting or two, it is possible that you may not be aware of all the interfaith groups who meet at Northlake. Your church has extended its interfaith welcome out to the world around us, not only saying it welcomes interfaith outreach but also opening its doors to those in need of space. Word has gone out in Kirkland and on the Eastside that Northlake is the place to go whatever your faith might be.
Many interfaith groups rent space at Northlake. Some of you have met Zoroastrians (who just added time for their seniors, their third group) or Jews (Congregation Kol Ami moves all its services to Northlake this summer). There are also Buddhists, Hindus, and Bangladeshis (which has a 90% Muslim population) meeting at your church.
In this light it is important to note that opening our doors is just the first step of the process of being a good interfaith host. Several additional items should be kept in mind in order to hold and maintain this interfaith outreach:
The requirements of our renters may differ from ours. As an example, some groups require a men's and a women's restroom (it is a part of their cultural heritage, an item not given up easily). Your staff has decided, and they ask you to support, that we allow our renters to make the minor alterations that they feel necessary "for the time they are in our facility." It is not up to us to request any cultural shift. Let's do our best to honor them, doing so in the fullness of who they are, especially if they are guests in our church.
There will be times when a security officer will be on the premises. We understand that several groups do what they can to protect their attendees at services or meetings. We have agreed to honor this request. Our primary concern here is with letting our children know there are times when security is necessary. Sad to say, one of those places is at church.
Finally, it is our hope to avoid interfering with our interfaith visitors, whether they are here to hold a service or gathering for meeting. It is our goal to allow a sacred presence to expand at Northlake, whether we or others are using the space.
You have most willingly taken the first step: opening your doors to interfaith outreach. The next steps are listed above (cultural awareness, security, and a sacred place). Many of our visitors have told us things are working out well. They are most grateful for this interfaith hub.
Can we be equally grateful for them?
Can we build on what we have?
Can we assure the satisfaction of those who meet here, and do so for years to come?