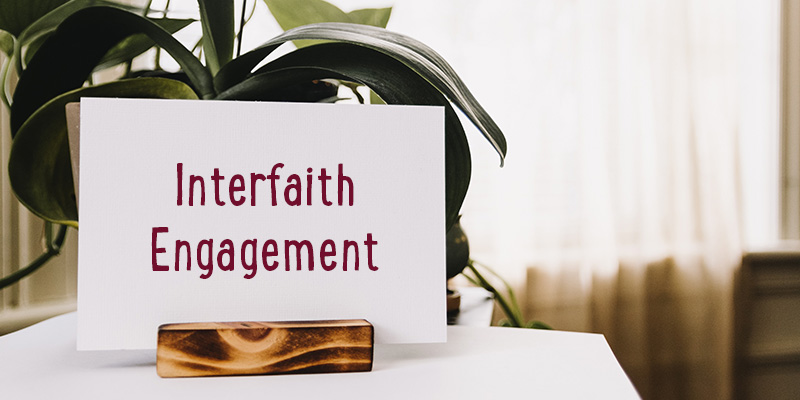 New Tenants/New Reports
– Rev. Jim VanderWeele, Interim Minister
New tenants
Chris Knowlton and I signed the lease with Congregation Kol Ami on Friday afternoon, June 7th. We look forward to the expansion of our interfaith activities by welcoming this progressive synagogue to hold its weekly worship service at Northlake UU starting in July.
Northlake UU's move toward interfaith engagement is bearing fruit. There are five religious organizations who meet on the corner of S. 4th and State: Unitarian Universalists, Buddhists, Baptists, Zoroastrians, and Congregation Kol Ami, a progressive Jewish community actively engaged in improving our world.
Each faith organization recognizes that there is one pathway for improving our world. That path emphasizes the common desires of all faiths. It also shies away from lifting up reasons to fear those whose faiths is different than theirs. It is with this spirit of togetherness and sharing that Northlake looks forward to a long and lasting relationship with Congregation Kol Ami.
New reports
This newsletter is bridging a transition to the inclusion of board reports in the newsletter. We have asked our ministry team/committee chairs to send reports to the board each month. These reports include updates on team activities, hopes and intentions, upcoming projects, etc.
This shift is being made with the hope that Northlake's congregants will be able to take a look at what our ministry teams are doing. Those who read these reports should gain an overview of the current activities that are happening in the church. This should prove helpful if you want to know what a team is doing before you attend one of their meetings. It should also help all of us to grow in our appreciation for those who have given their time and energy to help Northlake stay focused, and move forward, in the months and years ahead.
We do hope to add additional articles to this newsletter. This is just the start of a new process for this newsletter, one that we hope will prove useful to all.
---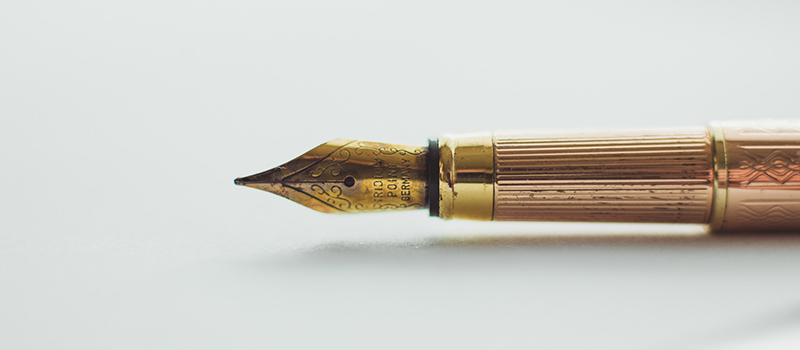 Board Reports
MINISTER'S REPORT – June 3, 2019
During this past month:
 I was updated on the sensitive situation during the June 2nd service and am most appreciative of Pablo B.'s help with this, Margaret's adjustments vis a vis RE, and the local police for their discreet management of this situation. We would do well to manage our approach to safety (sometimes it takes an incident to set something like this in motion) and should communicate directly with the police department (thanks to Sandy for gaining this info) about the use of our church by ourselves and those who rent from us.
I held the first of a series of three discussions on Ijeoma Oluo's So You Want to Talk About Race. We had a good first discussion and will continue on June 3rd and June 10th at 7pm.
Anne R. and I came to an agreement about the sale of her books. She is pleased with her book sale. We have not noticed any difficulties with it but are open to any feedback others may have.
I have been involved in a series of discussions about Sandy N.'s transition. I am most grateful that she has stayed on her position for as long as she has, wish her well in her move to another workplace, and will do my best to facilitate the training of her replacement(s).
Looking forward:
 I am most grateful for the special gift that has come from Mary Jane J., especially that she followed Warren's wishes for this gift to be made. There is a naming element that has been discussed during the past several months. It was my thought to name the sanctuary after Warren given his long-standing efforts with Northlake's worship team and also his work with the UUA on the General Assembly worship planning. That said, I am not committed to this (an audio/visual/computer update might be another choice). But, quite obviously this decision is yours. I just wish to encourage you to consider the history of names being attached to rooms and how, and what, might be done to honor Warren J. for his lengthy commitment to Northlake Unitarian Universalist Church.
A huge thanks to Chris K. (or whoever managed this for us) for pulling together the Committee on Ministry team. Plans are in process to set up a meeting where I will discuss the charge of this team, the approach of other UU congregations to this team, and several of the particularities they should be prepared to manage through the upcoming ministerial transition.
As mentioned in the June 2nd service, I am closely tracking the Scott Warren trial in Arizona as it is an example of criminalizing humanitarian assistance. You can follow the daily details on his trial at: ​http://forms.nomoredeaths.org/en/​. Given my location in this area, and knowing the Native American support for humanitarian aid in Arizona, I have plans to attend four Washington area Lummi Nation Totem Pole meetings from June 12-15. One of my prompts is their effort to gain the return of Tokitae, a member of L-pod, captured in 1970 near Whidbey Island, now being held in captivity at the Miami Seaquarium. I appreciate not only their interest in the whales and Tokitae, but also that the Lummi point toward a need to protect all creatures on this earth. This first step is a necessary piece of maintaining the fabric of life and life forms on the Earth.
– Rev. Jim VanderWeele
ACTIVITIES
The Activities Committee is making some adjustments to event leads.
We thank Burgess B. for her excellent service organizing outings and game nights. Burgess's last organized outing / game night will be the June 8 picnic at Juanita Beach (4 to 7pm). After June 8, Josh M. will be stepping into the role.
Janelle D. will become the new Circle Supper lead. David G. is continuing to organize Restaurant Nights. In addition to the usual rotation of Outings, Restaurant Nights, and Circle Suppers, this summer will feature a number of special events:
Rev. Jim's retirement party will take place on Friday, July 12, at the Lake Sammamish State Park Rotunda.
Summerfest returns on July 21.
Margaret will present a Summer fUUn day – location and exact date TBD but likely Aug. 10.
By the time of our next report (July 2019), we expect to present an updated list of dates for Activities Team events through the remainder of 2019. If you have suggestions for upcoming activities, please reach out to Des P.
Thank you to Robin B. for her continued leadership organizing the after-service coffee rotation. Robin has been working with other volunteers to support her in this role. Most recently Betty H. provided oversight functions for the Sunday, June 2 coffee hour. Welcome, Betty!
BUILDINGS AND GROUNDS
B&G fixed both upstairs toilets and built a new sandwich board.
– John P.
MEMBERSHIP
We are working on mentorship for repeat visitors, with Jim's help! That is all until the fall.
– Cyndy
MUSIC TEAM
The choir is hard at work on the music for our annual spring all music service. We have quite a varied program that we are putting together. I, for one, am really excited for the service. Tracy is working on a really cool homily to go with the music. This will be the end of choir performances until the fall. We have organized several small groups to perform over the summer to keep the musical energy going at Northlake.
Our team is preparing for David D.'s annual review and gathering feedback from choir members. There was a bit of a hiccup caused by having music team leadership change just as DD came on as director. There was a fair amount of miscommunication about expectations and some issues with who does what which we are sorting out. Team leadership doesn't play to my strengths, so Tracy Y. has graciously offered to switch roles with me starting in September. I am very much looking forward to taking on the role of music librarian.
– 
Cathleen B.
RENTALS
We will be signing the rental contract with Congregation Kol Ami later this week and look forward to them joining us full-time next month!
The Eastside Shelter for Families asked last week if we would be willing to host them again in August or September. There are some potential sanctuary use conflicts on the calendar that would need to be resolved. Hosting in August would minimize overlap with LEADPrep, but we had overlap last year. We should consider inviting Congregation Kol Ami to join in the hosting effort.
We are looking to rebalance work between the rental coordinator and volunteers, so we will be writing up job descriptions and recruiting volunteers soon. One focus will be on creating and maintaining personal connections with major renters.
We would like to have a dinner/event when major renters can come together and get to know each other.
We appreciate the efforts of Chris and the board to bring the sign issue to a good resolution. Lessons have been learned.
We need to get more tables for the chapel; it's rough on tables to move them between buildings.
– Peter
SEARCH TEAM
The Search Team has mainly concluded our work. Since the congregational vote, Rev. Nancy has officially signed a contract with us. Rev. Nancy and Wes W. are still working out benefits details, and then I can complete the "Notice of Call" for the UUA.
– Stacy D.
STEWARDSHIP – June 5, 2019
The 2019 Stewardship Pledge Drive will end on Sunday with a report to the congregation. We currently have received 90 pledges totaling $264,112.
2018 Results vs. 2019 — $253K vs. $264K
Last year's pledge drive concluded with 95 pledges and 4 additional pledges came in during the year. The 2019 campaign may be over but pledges may continue to come in throughout the year.
 One final note: Three households who regularly contribute to Northlake explained that they plan to continue their donations but prefer not to pledge. These households are not included in the data above.
The dedicated members of the Stewardship Team are Ellie P., Co-Chair; Phil Q.; Jay and Marie Anne J.; Wess W.; and Fran W., Co-Chair.
– Fran W.
FINANCIALS
Our activity for May was actually flat for the month, with income and outgo about the same, but we received a large gift.
Basically, the FY2020 budget is balanced, including staff COLAs and a significant increase in ministerial costs. Pledges were up slightly, but not comfortably so.
 A balanced budget year will depend on some additional donations from the congregation going forward.
However, our cash position should be able to cover any reasonable cash shortfall. With staff changes, a key word for the budget is "uncertainty."
– Wess W.
---
Would You Like to Contribute Your Musical Talent to a Service This Summer?
We are looking for volunteers to be guest soloists for our July and August services. If there's a vocal or instrumental piece of an inspirational nature that you feel a calling to share please contact NUUC Musical Director David Duvall at  [email protected] before June 23. Please share what you'd like to do and your available Sundays. We hope to have a final schedule in place by June 24.