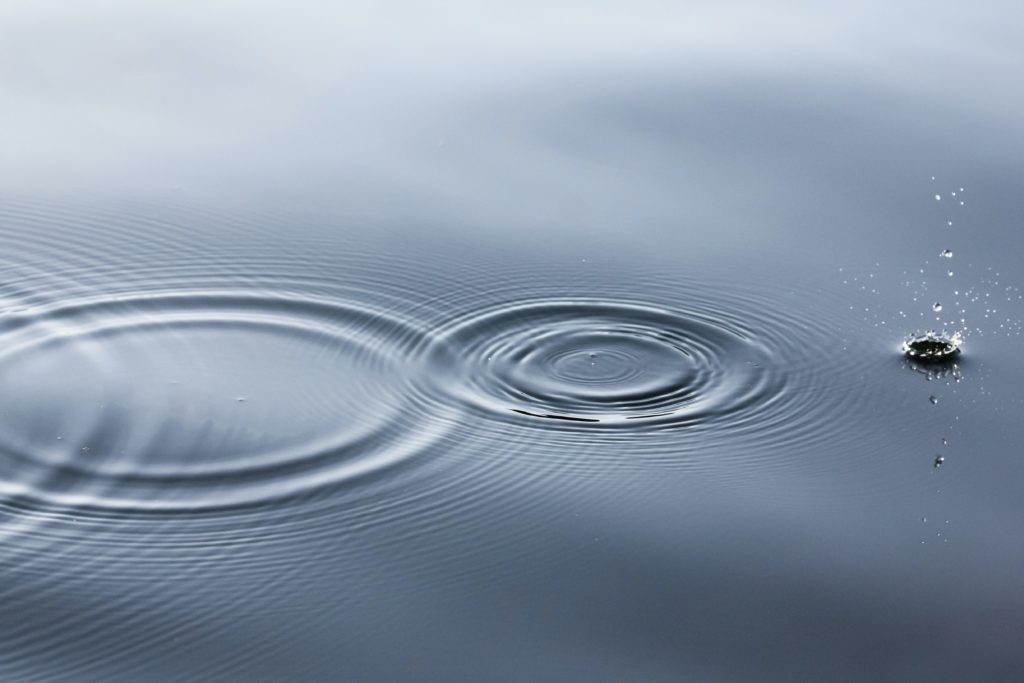 First Things First
– Rev. Nancy Reid-McKee, Minister
During this unprecedented time we each have focused on getting through the next period of time the best we can. Day by day we figure out how school will look for our children. Day by day we work out how we can do our job in new ways. Day by day we problem solve how to navigate through new challenges.
We have been living day by day, stress by stress, for almost a year now, scheduling and rescheduling our time in new ways. While it may feel like we are finally settling into this new way of life (some of us maybe!) many of us are also feeling a restless uneasiness or dissatisfaction.
This may be because we are coping with our daily life without making sure we are attending to the basic needs that give us focus and meaning in our lives.
In his book First Things First, Steven Covey talks about four fundamental needs we each have for fulfillment. Each of us must take care of these basic needs. If we don't, we feel empty or incomplete at the end of the day, or at the end of our time here. This void created in our life may get filled with meaningless activity (binge-watching TV!) or addictive behaviors. We must prioritize taking care of our Self, or we won't be able to fully love our family and won't be able to take care of those around us, because we don't have the internal nourishment to fuel ourselves.
The four essential needs are our physical, mental, social and spiritual needs. We need the energy and physical capacity to live each day, without feeling tired, ill or out of shape. We need to learn, grow and gain new perspectives and skills, without feeling stagnant or unstimulated. We need satisfying relationships, feelings of connection and common purpose, without feeling alienated, alone or unable to get along without misunderstandings. And we need to have a sense of direction and purpose that inspires and energizes us, without feeling unclear about what we really want to do with our lives.
At the beginning of each week it is important to schedule time for these things. Put these into the schedule before anything else. If we don't, at the end of the week we will find we haven't done the basic things to take care of ourselves, and at the end of the month will feel lost, vague about how fulfilling our work and time is.
Ask yourself:
What will I do for my body this week? Will I exercise, eat three meals a day or focus on getting enough sleep?
What can I do to stimulate my mind, make me think more? What book can I read, what movie should I watch, or podcast can I listen to?
How will I make sure I have social time? Who can I call, who can I meet with, what groups can I join?
And how can I keep my spirit alive and active? What can I do that makes me feel energized and inspired, that I am nourishing my soul? Can I volunteer somewhere, walk somewhere new, sit in silence for 5 minutes or try a new meditation practice?
It is important to create the time and space to care for ourselves. This is a spiritual practice. It keeps your soul alive and, in the long run, sustains and nourishes our whole life. It is the First thing we do.
---
What is a Chalice Lighter?
– Janet K.
A Chalice Lighter is a generous person who pledges to support the growth and vitality of Unitarian Universalist (UU) Congregations by donating at least $20 to each of three Chalice Lighter "Calls" each year.
In 2019-2020 year, these donations this year have funded a $5,434 grant to the Woodinville UU Church to provide online service streaming capability. A $9,959 grant to the UU Fellowship of Fairbanks for construction of an accessible emergency exit ramp for their sanctuary has also been awarded. In the 2019-2020 church year you provided $49,487 to help PNWD congregations, as detailed in the Chalice Lighters annual report.
Northlake UU church has benefitted from Chalice Lighter grants in the past. For the congregation to apply for a grant, prior 2020, 30% of membership of the church needed to be members of the Chalice Lighting program in order to apply for a grant. But this year, in light of the pandemic, the PNWD (Pacific Northwest District) Chalice Lighter team and board have agreed that only 20% of members need to be Chalice Lighters in order to apply for pandemic relief grants, rather than the standard 30%. This should put applying within the reach of every PNWD congregation.
Many NUUC Members have through the years been Chalice Lighters. Would you consider joining me in signing up for this important role?
I am writing this as a part of NUUC's new Denominational Affairs team. To sign up, go to Chalice Lighters | Pacific Northwest District of the UUA.
---
Our Whole Lives – New Program Offering for Remote Learning
– Margaret Rogers, Director of Lifespan Religious Education
It has been almost a year since our programming at Northlake went remote. One of the toughest decisions at that time was what to do with the Our Whole Lives (OWL) classes we were finishing up (Junior High level), just beginning (4th-6th grade OWL, and planning for the spring (our Kindergarten-1st grade Field Test of the new curriculum).
The Unitarian Universalist Association recommended stopping the OWL programs in our congregations because at the time there was no path forward to work with the curricula online. Concern for how to address safety issues and how to facilitate conversation online would take thought and careful consideration. The UUA and United Church of Christ (UCC) OWL program directors have worked hard over the past months bringing together offerings for congregations to respond to these needs.
Here in the Pacific Northwest district, our religious educators are looking into offering a program for parents that is recommended during this time that congregations cannot have their usual OWL programs. The workshop series is Parents and Caregivers as Sexuality Educators, and its purpose is to strengthen the skills and knowledge of parents and caregivers to provide values-based sexuality education for their children. The program will also offer resources and practice in discussing our values with one another in order to ease conversation at home.
The program is geared toward supporting parents and caregivers with children ages 5-18. The workshop will be open to parents and caregivers from several PNWD congregations, including Northlake. We are still working on scheduling, but the commitment would be for ten 90-minute sessions. If you are interested in receiving registration information when it is available, please email me at dre@northlakeuu.org.
---
Beloved Conversations: Virtual
– Margaret Rogers, Director of Lifespan Religious Education
Many of us at Northlake have been examining the ways that race and racism impact us as individuals and in the systems we are a part of. This work is spiritual work, and I am pleased to bring you information about an offering of Beloved Conversations from the Fahs Collaborative at Meadville Lombard Theological School that continues that work. From their description:
Beloved Conversations…is a program for Unitarian Universalists seeking to embody racial justice as a spiritual practice. In Beloved Conversations, we are here to heal the impact of racism on our lives, in order to get free together.
In the past, Beloved Conversations was only offered as an in-person program in congregations, and it was challenging to offer in smaller congregations. With this new online program combining self-directed learning, small group online gatherings, and worship, Beloved Conversations is more accessible for everyone. Participants in the Fall 2020 cohort have said that the time commitment is anywhere from 1-3 hours a week, depending on how deeply the participant delves into the resources.
You can find out more about the program and register using this link: https://www.meadville.edu/fahs-collaborative/fahs-curriculum-catalogue/beloved-conversations/
Please also feel free to contact me with any questions you have about the program.
---
February Birthdays
Sebastian P. Feb. 7th, Lola R Feb 13th, Sarah D Feb. 18th and Rachel M Feb. 27th.