Northlake Lighthouse – February 2020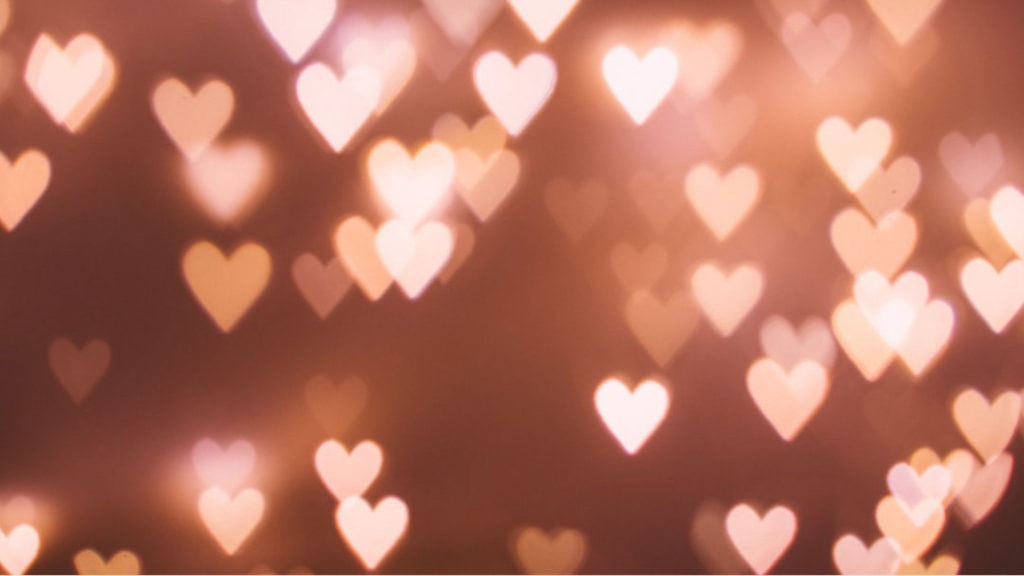 – Rev. Nancy Reid-McKee, Minister
The Soul Matters theme for February is Resilience. I once told someone how resilient and strong their daughter was for navigating through a very hard life situation. They replied that they didn't like the word "resilient" because it implied coming through some hard times. They wished that their daughter had not had to learn resiliency, that instead the world had nurtured and protected her more.
It is true, resiliency does imply we have to endure hardship, but I also think we all have these hard times in our lives. Resiliency can mean we come through the hard times with some integrity and with a promise that we can continue.
February also contains Valentine's Day, and so I would add the heart to resiliency. It is not enough to just endure. We must find how we bring our heart to the forefront of our lives. How well do we love others? How do we sustain their resiliency? Do we shower them with displays of care, compassion and genuine delight? Because, while each of us can find resiliency in hard times, each of us needs to be supported by the love others show to us.
So let February stand for Heartstrong Resiliency, and let each of us step into the joy of supporting another as they navigate through life.
---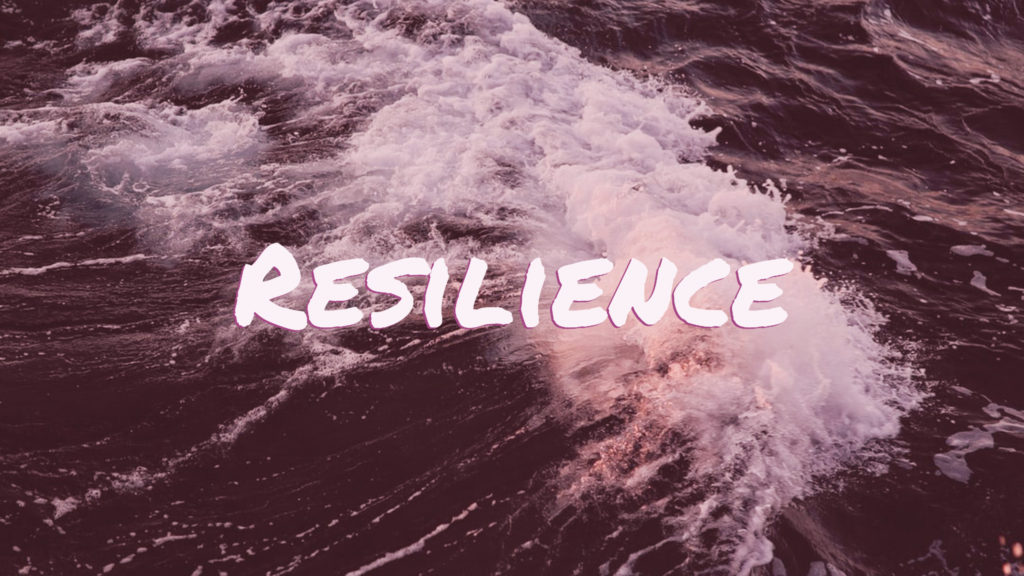 Building resilience is not a solo project. Community is an essential element. As Teresa Honey Youngblood writes, "Resilience is about keeping the faith together; reminding ourselves and each other of stories of courage, redemption, and community; and consciously–even playfully–cultivating tools to help us grow into our sturdy wholeness."
Northlake participates in the Soul Matters Sharing Circle, which shares resources on themes for each month. In February we are focusing on Resilience.
Everyone is encouraged to pick up a resource packet from the corner of the lobby at coffee hour (or download it from the website), and all are welcome to come to the monthly discussion of the theme, led by our Director of Lifespan Religious Education, Margaret Rogers. Discussions are usually on the last Sunday of each month, from 12 – 1:30 pm in the Conference room (and changes to the schedule are posted in the weekly announcements and order of service).
The Soulful Home packets are a resource for families to engage with the theme at home with children. These offer a great way to explore the theme in more detail and spark deep discussions.
---
Northlake Group Spotlight: Meaningful Movies in Kirkland
– France G.
Meaningful Movies in Kirkland is part of the Meaningful Movies Project, a non-profit organization that assists neighborhoods, groups and individuals organize, educate and advocate using the power of documentary film and relevant conversation.
MEANINGFUL MOVIES in KIRKLAND presents documentary films each month along with a forum for open community discussion. Our purpose is to gather and build a meaningful and sustainable community, defend justice and work for peace. Recently Bob Ferguson and folks from the Holocaust Center have joined us to lead the discussion, as well as our own Pablo B. We are an all-volunteer, community-owned organization, and are not religiously or politically affiliated. NUUC has graciously provided the space.
Initially started at NUUC by Warren Jessop who guided us for years, we now have a Meaningful Movies team of volunteers who help choose the films, do the AV work, lead discussions, put up the information on the Meaningful Movies Project website calendar and on our new Facebook MM Kirkland page as well as other publicity. Anyone interested in helping with this work please get in touch with me via email or in person.
Films + Discussion on the third Friday of each month at Northlake Unitarian Universalist Church at 7:00 pm. Open to the public. Admission by donation. (No one refused entry for lack of funds.)
---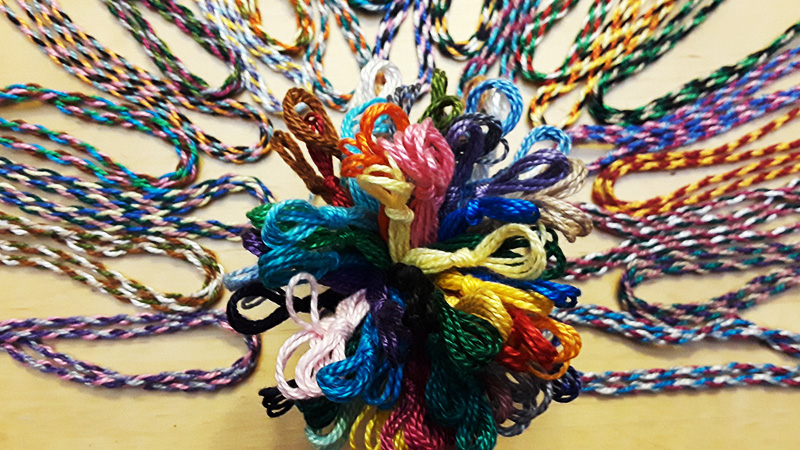 String of Many Colors
Have you noticed the colorful name tag strings that some people have? They started out as a Seamsters' project that is carried on by Cyndy J. Cyndy is often seen with her basket of yarn, braiding away during Sunday services. She has already-finished braids as well as the yarn for you to choose your own unique set. These braids make it very easy to spot your name tag in the box. Talk to Cyndy to get a braid or to trade one in.