Northlake Lighthouse – December 2019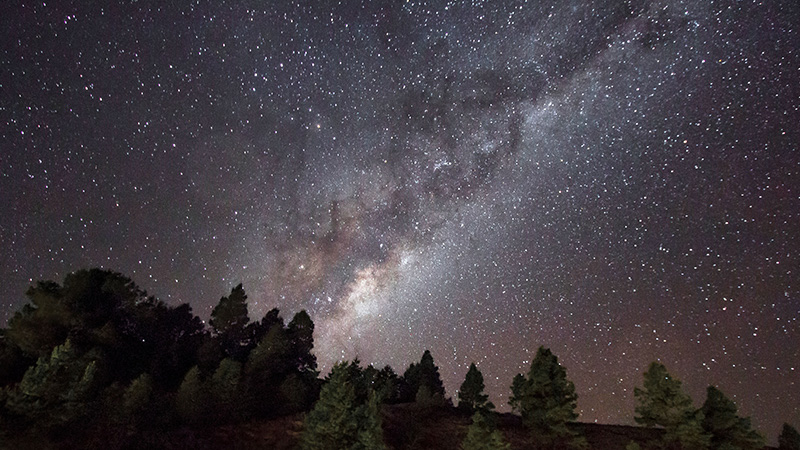 Take Time for Awe
– Rev. Nancy Reid-McKee, Minister
Awe struck:
What brings you to the experience of awe?
It might be the first bite of a food dish, so thoughtfully prepared.
It might be stepping into a building that has been designed to capture your gaze.
It can happen when you take your dog for a walk in the cold morning, to find yourself in a mist as the air rising from the river catches the rising sun in such a way that you stop and say "Oh, this. This."
This season, the time between Thanksgiving and New Year, is often a period that we experience awe the least. We are caught up in preparing meals, working, shopping, going to parties, school performances… And yet we do a lot of this busyness because we are long for the moment of peace, of connection.
Take time for awe.
Take time to allow the unexpected moment to capture you.
Go to a cathedral at midnight. Step into the dark, clear sky and stare at the galaxies, just for a few minutes. Go outside in the cold, early morning.
Allow that moment of transcending beyond the here and now. Let yourself be awestruck this holiday season.
---
Northlake Group Spotlight: Men's Group
– Steve R.
The mission of the Northlake Men's Group is to promote friendship, encourage community, and provide support among the men and friends of the NUUC community in support of Unitarian-Universalist principles and values. There aren't many rules—just to be your authentic self. Men of all ages are welcome.
The Men's Group began in February of 2009, with a breakfast meeting at the home of our late founder and mentor, Mitch Levy. Its initial membership consisted of men from 19 to 90 years old. Ideas were shared and stories told and men who had only seen each other in church now had the time and opportunity to get to know one another better.
One of our few rules is that all personal stories and matters shared at the meetings are private and confidential, unless otherwise noted. All participants pledge to uphold and respect that confidentiality.
We typically meet on the first and third Saturdays of each month, from 9:00 – 11:00 a.m., either at Northlake or at a member's home. Breakfast, which may be hosted or Bring Your Own, is followed by a check-in and a discussion of a topic of current interest.
The Men's Group has sponsored outings for its members and their families, including an Everett Silvertips hockey game, Everett Aquasox baseball, and the Museum of Flight. We've also had several summer picnics.
In addition to the regular meetings, for the past five years we've held an annual Men's Group retreat at Seabeck Conference Center on Hood Canal. Led by group members, the retreat covers a wide range of topics and provides an opportunity to deepen connections and friendships. The next one is scheduled for the last weekend of April 2020.
We encourage any men who attend Northlake on a regular basis to learn more about our group, to see if it would be a good fit for them.
Feel free to email Steve R.  for more information.
---
Northlake's Committee on Ministry (COM)
One of the committees at the church that may not get a lot of attention but is working hard behind the scenes is the Committee on Ministry. (COM was the group behind the "Getting to know Nancy" gatherings this fall.) 
Members of this committee include Rev. Nancy Reid-McKee, Chris H., Carolyn H., Janelle D., Pablo B., and Mary D. Our goal is to assist Nancy in her transition into ministry here at Northlake. In addition to Nancy joining our church, we have also had the pleasure of recently welcoming Becky as the office manager. Quite a bit of change has occurred all at once.
The roles of the Committee on Ministry at Northlake include: offer feedback we hear from congregants, offer support to Nancy as she transitions and learns about the congregation's culture and needs, help Nancy set goals, and serve as a sounding board for her ideas or concerns. 
As a framework for our meetings, we use the duties and tasks of ministry described in Fulfilling the Call, a Model for UU Ministry and how Nancy is doing regarding these areas: leading worship, officiating rites of passage, providing pastoral care, encouraging spiritual development, witnessing to social justice in the public square, leading administration, pursuing personal renewal, serving the larger UU faith and leading the faith into the future.
The Committee on Ministry welcomes feedback on these ministries at Northlake. If you have any comments to share, whether a compliment or concern, please contact any member of COM at COM@northlakeuu.org.  
---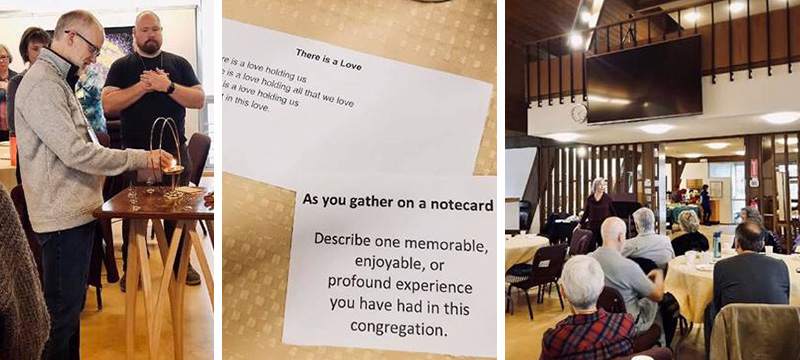 Initial Results of the Ministerial Start-up Workshop
– Chris Knowlton, Board of Trustees President
Thanks to all who participated in the Ministerial Start-up Workshop on November 16th (and to those of you with us in spirit)! Our goals were the following:
help our congregation become more aware of our expectations, habits, and assumptions;
help Rev. Nancy understand what those patterns and expectations are, particularly around authority and power;
become very clear about the roles and responsibilities of the minister, congregation, and staff; and
establish a reasonable (and short) list of priorities for the first year of our shared ministry.
Under the guidance of Nancy Edmundson, our UUA Ministerial Transition Coach, the afternoon was very productive, surfacing a broad set of aspirations and expectations for Rev. Nancy and our congregation in the years ahead. Fortunately, none of them were a surprise for Rev. Nancy, which indicates that the ministerial search team did a great job of discerning and communicating our aspirations to her during the search process. This exercise allowed us to meet the goals for the first two bullet items above.
After the workshop was over, 21 board members, staff members, and committee and team leads stayed for another three hours. We talked about the feedback we'd heard, identified recurring themes, and compared those to the goals the board had set for the 2019-2020 year. Based on all of those, we then compiled a list of all the major tasks needed to maintain a strong church/congregation and make progress on our aspirations, and started getting very clear on the RACI roles: who is Responsible (does the task), Accountable (ensures the task gets done), Consulted (provides input on doing the task), and Informed (are notified on progress of the task).
The board, staff, and committees will continue consolidating and prioritizing the aspirations and expectations we heard. We'll also continue to fill out the resulting RACI chart of tasks, further clarifying the major tasks we need to focus on and what the roles should be for each. Collectively, this will allow us to achieve the goals for the last two bullet items above.
We'll share out the refined goals and tasks after we've made more progress on them in December. In the meantime, please feel free to let me know if you have some follow-up comments or questions.
Again, thanks to all who participated, and for the many helping hands who helped us get ready for, run, and clean up after the event!