Logo by Pablo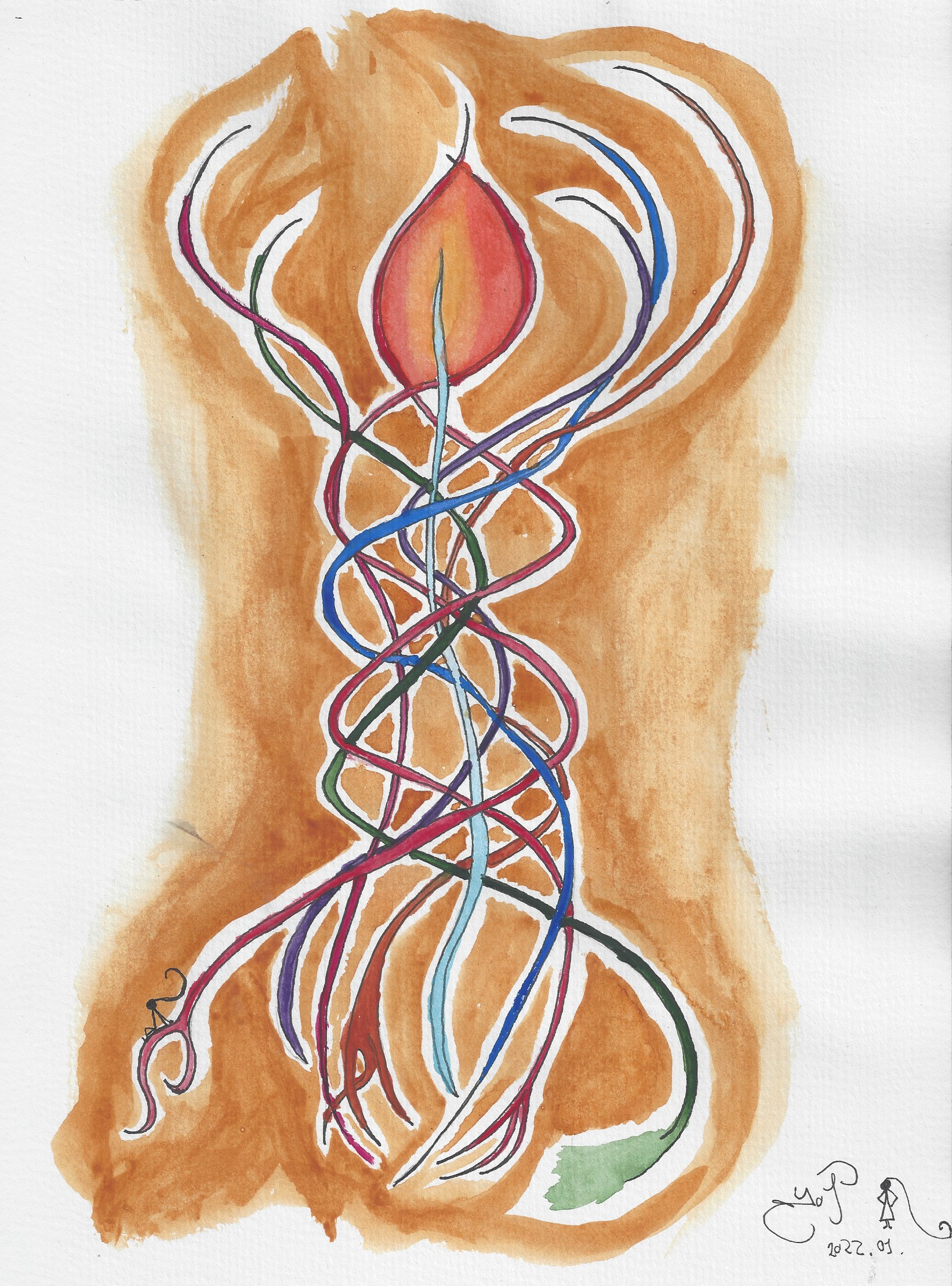 Renewing our Faith in Northlake
From Pablo Bárcenas, the artist:
The idea here is 8 roots (7+1 principles), they also represent people. Some are complete, some start unfinished, some started and divided or changed, some are together since the beginning. At the end we all intertwine, at the top in the center there is the flame of the UUA chalice.
From Janet Hall, Stewardship Team Chair:
Our roots are diverse.  Our seven (+ one) principles guide us as we come together, intertwine and support each other.  We are strengthened by each other and our chalice flame to go be able to go out and serve others and nurture a diverse, loving community.
If you find it difficult to follow a root up to the flame, remember that we are all transformed along this journey.  This is how we renew our faith in ourselves and Northlake.
Visit Pledge 2022 to learn more about the annual stewardship drive.