Social Justice Detention Center Vigils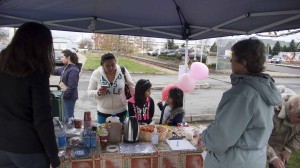 SOCIAL JUSTICE DETENTION CENTER VIGILS
In support of people in our community, Northlakers have been gathering together at the Tacoma Northwest Detention Center to "be present" and support the families who come and go on weekend visits to see their loved ones who are being detained.
Northlakers share cookies, drinks, and the support of community and caring. They offer brochures and information in English and Spanish that might help family members navigate the complicated, often dysfunctional, immigration maze.
4th Saturday of each month. We typically meet at Northlake at 11 am and carpool.