To offer our gifts and pay our promised pledges is to say to ourselves and the world that we are defined by our hearts and our deeper values.
In January 2007 our congregation voted to support the Ten-Year Plan to end homelessness in King County. We honor this commitment by sharing up to $1,000 each month with one of many local non-profit organizations in our community.  Since then, we've contributed over $101,000.
For November 2015, our Social Justice Committee has selected Eastside Winter Shelter for Women and Children as our Share-the-Plate recipient.
EWS is a shelter of last resort for women, women with children and men with children who do not have a warm, safe place to spend the night.   It is operated jointly by The Sophia Way and Catholic Community Services.
EWS is open from 8:30 pm to 8:30 am,  providing dinner, breakfast, showers and sleeping mats.
Women have access to resources to find housing, veteran support, commuting,  counseling, education and job training opportunities.
This shelter is a 'low-barrier' shelter, meaning almost no one is turned away, at any hour of the night.
The Shelter is currently located at the Redmond United Methodist Church, 16540 NE 80th Street, Redmond, near bus routes 221, 248, 542 and 545.  On 1 January 2016, it will move to St. Peters United Methodist Church in Bellevue.  It is looking for a permanent facility.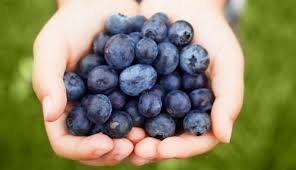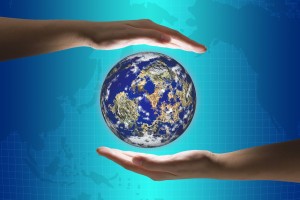 Recent Share-The-Plate Recipients
October 2015 – Lifewire (formerly Eastside Domestic Violence Program)
Domestic violence is a human rights issue.  LifeWire envisions a world in which every person lives in a safe environment, free from oppression and with the opportunity to thrive. LifeWire's work is centered on ensuring that every person who needs help finds safety, stability and support.
LifeWire's programs include a Help Line, Outreach and Housing.
Their 24 hour help line is the gateway to their services.  The first priority of their multi-lingual staff is to ensure callers are provided with crisis intervention and strategies to find safety.
Their outreach programs are designed to ensure victims' safety, to assist them in breaking the cycle of violence, and to support them as they begin rebuilding their lives free from violence and fear.  They include legal advocacy, licensed therapy and counseling services, client advocacy, women's support groups, children and teen groups, and education and training.
LifeWire's confidential, emergency shelter and transitional housing programs provide a safe, stable, and supportive environment for survivors of domestic violence.
September 2015 – Habitat for Humanity/Seattle-King County
H4H's vision is "a world where everyone has a decent place to live."  Their mission in seeking to put God's love into action is to bring people together to build homes, communities, and hope.
A collaboration of the unique strengths of individuals and organizations create and sustain communities with a robust housing continuum.   Volunteers to construction sites are inspired to become committed advocates for affordable homeownership, poverty alleviation, and neighborhood revitalization.
Hardships of substandard housing are replaced with compassion and hope.   Families, volunteers, stakeholders, and coworkers are treated the way we would like to be treated.
August 2015 – East Shore Unitarian Church
East Shore Unitarian hosted the Congregations for the Homeless (CFH) for a month.
Open nightly from 7:00 pm – 7:00 am, the shelter offered a safe warm place to sleep, an evening meal, breakfast, a lunch and storage for belongings.
CFH targets homeless men 18-years and older who are motivated to improve their lives. They give preference to men who have a verifiable connection to the Eastside.
It is expensive to host the shelter with increased costs for water, electricity, even toilet paper. Meals are often supplied by supporting churches, but if not, the host picks up the tab.
Northlake doesn't have the facilities to host CFH. Our opportunity is to be a support church for our sister church, East Shore Unitarian.
July 2015 – Sibling House
Sibling House is a network of homes where siblings can stay together, as a family, while in foster care. Within this environment the values of family unity are practiced. It is through the efforts of volunteers, and donations from businesses and members of the community that Sibling House attempts to provide for children. Unconditional love is found in abundance at Sibling House. Food, clothing, and other programs work to provide additional learning and growth opportunities that help to enrich the lives of children at Sibling House and the Sibling House Network.
June 2015 – Imagine Housing
Imagine Housing is the only nonprofit organization in East King County dedicated solely to developing affordable rental homes for the very lowest income families in our community and to supporting their efforts to lead more successful lives. By offering stable housing, education, guidance and encouragement to our residents, we build hope, improve economic vitality and strengthen community for everyone who lives on the Eastside.
May 2015 – Tent City 4
Tent City 4 is a self-help group empowering the homeless to take charge of their lives. Each night Tent City 4 shelters up to 100 homeless residents who live in a group of tents temporarily located on the property of an Eastside host.
Sponsored and managed by SHARE/WHEEL, Tent City 4 was established in May 2004 after working out an agreement with King County.  Local governments on the Eastside issue conditional use permits for the camp usually lasting approximately 90 days.
SHARE is Seattle Housing and Resource Effort (co-ed).
WHEEL is the Women's Housing, Equality and Enhancement League (women-only).
Camp residents self-police and self-manage the encampment in accordance with its Code of Conduct. The Tent City Code of Conduct prohibits alcohol, drugs, weapons, fighting, abuse of any kind, littering or disturbing neighbors. All residents sign an agreement to abide by this code. Daily operations at the encampment, including security, are managed by Tent City 4 residents.
April 2015 – Solid Ground
Each year, more that 55,000 King County residents come to Solid Ground to address urgent food, transportation and housing needs, and build skills to overcome poverty and thrive. Solid Ground works to undo racism and other oppressions to change the institutional practices and policies that perpetuate poverty. Through 40 years of innovation, partnership and action, Solid Ground has helped created many of our community's most effective anti-poverty programs. Built on firsthand experience of people living on low incomes in Washington state, their advocacy efforts help develop and pass landmark legislation.
March 2015 – Chief Seattle Club
The Chief Seattle Club is a day center dedicated to physically and spiritually supporting homeless and low-income American Indians and Alaskan Natives. With a membership of 1,800 and a daily attendance of 75-200, the center provides breakfast, lunch, showers, laundry, clothing, bus tickets, eye glasses, ID cards and telephone. Annually, the Club serves 60,000 meals.  On-site case managers provide housing assistance, including help with move-in, eviction prevention and utilities. In 2013, 94 households received assistance obtaining permanent housing to prevent homelessness and to stabilize low-income members. Public health nurses are often on-site.  Drug and alcohol assessments with referrals to treatment programs are provided to the many members with chemical dependency issues, including an expedited same-day process to place members in inpatient treatment when needed. Mental health services, including counseling, advocacy and case management are offered. The Club  gives members an opportunity to create community by keeping alive old languages, traditions and art forms. Invited, well-respected cultural people are invited in to present programs devoted to remembering, honoring, believing, and owning Native traditions with music, poetry, traditional healing, films, and activities. A Native American mass is held semi-monthly.
February 2015 – NAMI Eastside
NAMI Eastside is the local affiliate in East King County of the National Alliance for the Mentally Ill (NAMI).  NAMI is a community-based nonprofit organization dedicated to the concerns of local individuals with brain disorders and their families and friends.  Their mission is to improve the quality of life of all those affected by mental illness through advocacy, education, and support.   Mental illness is a frequent situation among the homeless.
January 2015 – Attain Housing
Attain Housing (formerly KITH).  Attain Housing (AH) helps homeless and at-risk families in King County achieve stable housing and self-sufficiency with thirty-two apartments for transitional housing.  AH assists the families with services, including case management, to help them make lasting life changes, leading to permanent housing. AH also holds a Community Supper each Tuesday at Holy Spirit Lutheran Church from 6:00 to 7:00 pm.  Everyone is welcome to come and enjoy this free, healthy, and delicious meal, provided by volunteers from local organizations and churches.  Northlake members and friends prepare and serve this event four to six times each year. The Eastside faces a systemic shortage of housing for homeless families. Local school districts reported 564 children homeless on the Eastside in 2011.  Over 1500 units of housing are needed to house homeless people in East King County by 2016, including over 800 for families.  AH is laser-focused on meeting immediate needs of homeless families with children from our own community.
December 2014 – Holy Spirit Lutheran Church
Holy Spirit Lutheran Church hosted Camp Unity. Like shelters, it is expensive to host and support a tent encampment. Holy Spirit has done so four times in the last seven years in a generous, compassionate commitment.  Again, our opportunity is to be a support church.
November 2014 – East Shore Unitarian
East Shore Unitarian's hosted the Congregations for the Homeless (CFH). Every year East Shore hosts the overnight shelter of Congregations for the Homeless for a month. Open nightly from 7:00 pm – 7:00 am, the shelter offers a safe warm place to sleep, an evening meal, breakfast, a each lunch and storage for belongings. CFH targets homeless men 18-years and older who are motivated to improve their lives. They give preference to men who have a verifiable connection to the Eastside such as a job on the Eastside, receiving on-going services from an Eastside agency, or became homeless on the Eastside. It is expensive to host the shelter: increased water usage, increased electricity, even toilet paper. Meals are often supplied by supporting churches but if not, the host picks up the tab. It's surprising the expenses that pop up. Northlake doesn't have the facilities to host CFH. Our opportunity is to be a support church. And who better to support than our sister church, East Shore Unitarian.