Men's Group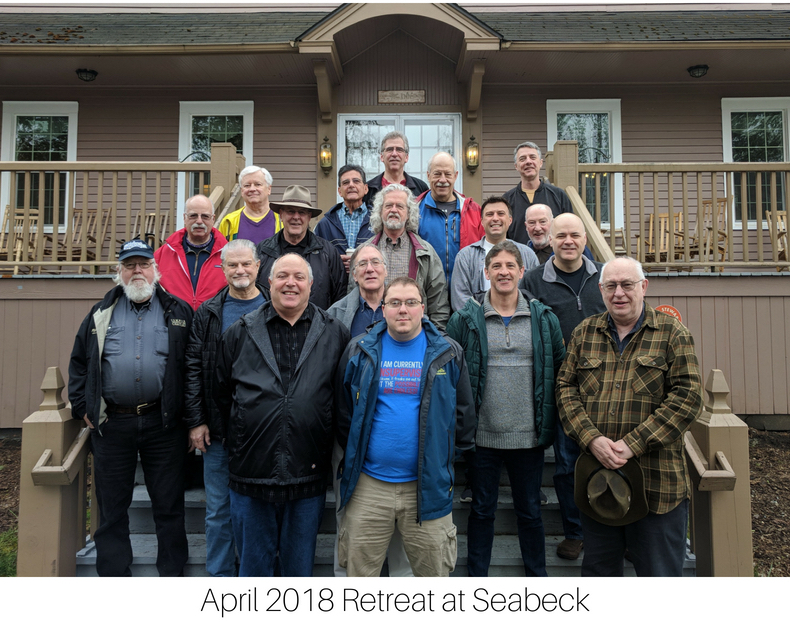 The NUUC Men's Group promotes friendship, encourages community, and provides support among the men and friends of the NUUC community in support of UU principles and values.
Meetings
Occur on the 1st and 3rd Saturday of each month from 9:00 am to 11:00 am, unless otherwise specified.
Held either at Northlake, via Zoom during the pandemic, or a member's home.
Start with breakfast (either provided or 'bring your own'), followed by check-in, and then a discussion topic.
All personal stories and matters shared at the meeting are private and confidential, unless otherwise noted.  All participants pledge to uphold and respect that confidentiality.
Events
In addition to the regular meetings, we hold an annual Men's Group Retreat.  Led by group members, the Retreat covers a wide range of topics and provides an opportunity to deepen connections and friendships.
Contact
Please contact Steve R. for further information about attending the meetings and joining the mailing list.
History
Northlake had not had a Men's Group for several years, but on Saturday morning, February 28, 2009, a new NUUC Men's Group took shape at the home of Mitch Levy. A hearty breakfast was served to 12 NUUC men ranging in age from 18 to 88 amidst a lot of wonderful conversation. Ideas were shared and stories told and men who had only seen each other in church now had the time and opportunity to get to know one another more deeply. The group has continued to meet regularly since then.
Creating Groups For Men Within Your Congregation