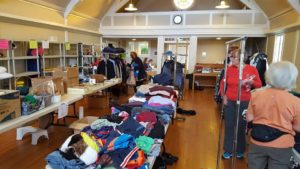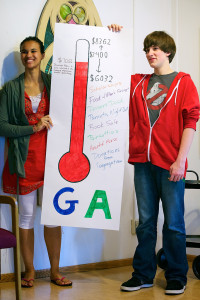 PLEDGE OR DONATE
You can donate directly to Northlake. You can set up a regular pledge, place donations in the donation basket on Sundays, drop them off in the church office, or use PayPal:
NAME NORTHLAKE IN YOUR WILL
RECOMMEND NORTHLAKE RENTALS
Recommend Northlake as a great place to rent for meetings, conferences, weddings and events. When we bring in income from these outside sources, we reduce the financial demand on our members. And, people in our community have a positive experience at Northlake.
FUNDRAISING IDEAS / SPECIAL PROJECTS
There are many ways to raise funds for Northlake. In past years, we have had rummage sales, book sales, used good drives, raffles, auctions, and more. If you have ideas, please contact Northlake's Treasurer or the office.
HOLIDAY CRAFT FAIR
Attend our Holiday Craft Fair. A portion of the proceeds go to the Seamsters fund, which supports campus beautification projects.
AMAZON LINK
Use this special link when purchasing goods from Amazon.com (we receive 4%-12% from such purchases).
How to use it: Click on the link above, then bookmark it in your favorites. Every time you want to go to Amazon, start there! Or when you're about to go to Amazon, just go to our website first, and click on that "support us at amazon.com" link in the upper left corner. Whatever you buy that day, we get a portion of the proceeds, at no extra cost to you.
Tip: If you forgot to use this link when you started shopping, that's fine. Just close your Amazon window. Then go to the link – your shopping cart will be there, all loaded up and ready to check out.
Mobile user tip: If you prefer to use the Amazon app, do all your shopping in the app, till the cart is loaded up. THEN, go to your browser, use the link to go to Amazon on your browser and then check out.
eSCRIP DINING, BARTELLS, BENEFIT APP
"eScrip" is another way to put your everyday shopping power to work for Northlake. Simply visit the website at www.escrip.com. Our group name is "Northlake UU Church" and our group number is 500023942. Once you've signed up, here's how to use it:
Bartell Drugs – ask for a B-Caring Card, and register it online. 4% of your purchase amount goes to Northlake.
eScrip Dining – register the credit card(s) you use when you dine out. If you use the card at one of their participating restaurants, Northlake automatically gets 2.5%. There are 130 restaurants in the Seattle area. Search for participating restaurants.
Benefit App – download the Benefit mobile app. This allows you to purchase gift cards on your mobile device. (for LOTS of places like Amazon, Target, Starbucks, Petco, Safeway, CVS, Airbnb, American Airlines, Dell, Disney, Princess Cruises). You could email a gift card to a friend, family member or co-worker. OR you can use the gift card yourself. Imagine: while you're waiting in line at a store, or you're shopping online about to check out, you can buy a gift card for an amount you already know you're going to spend in a moment. Then you check out using the gift card – Northlake gets .5 – 7% of the proceeds for a few moments of your time.
GOODSEARCH, GOODSHOP, GUMDROP
goodsearch – Instead of using Google or Bing as your search engine, just go to www.goodsearch.org It works just like any search engine (it's powered by Yahoo), but we get one cent for every search. When signing up, enter Northlake Unitarian Universalist Church for "who do you want to help?"
goodshop – When you're shopping online, check goodshop to see if they have coupons to your favorite retailers. Recent deals include hp, vistaprint, macy's, Walmart, JoAnn, Harry & David, Target, Bed, Bath & Beyond, and many more. You'll save money, and Northlake will a portion of the proceeds on what you spend.
gumdrop – Install the gumdrop app, and it will put a gumdrop icon in the task bar at the top of your browser. If you're shopping at a site they have coupons for, the icon turns pink – click there to activate the app, and Northlake will get a portion of the proceeds.
CHINOOK BOOKS
Purchase a Chinook Book from us. This coupon book (or app) will save you money, and half the proceeds directly benefit Northlake. (Sales typically occur in the fall. Not offered every year.)
FRED MEYER REWARDS
Connect your Fred Meyer Rewards card to their Community Rewards Program. Whenever you shop there, have them scan the card – you'll get your rewards AND Northlake will get a portion of the proceeds.