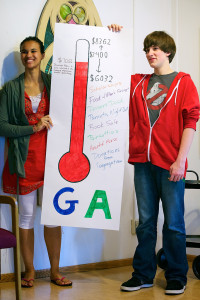 PLEDGE OR CONTRIBUTE
Pledge and contribute directly to Northlake.
RECOMMEND NORTHLAKE
BUY AND USE PCC SCRIP
When you buy and use PCC Scrip, we receive 5% of all scrip purchases and refills.
We sell wallet cards/key tags loaded with $10 balances that can be used for any purchase at PCC. It's like a pre-paid gift card or debit card. It can be recharged at the register in any denomination — $50 to $1,000. Northlake automatically receives 5% of all scrip card refills.
Since so many Northlakers already shop at PCC, this is a great way to benefit the church while doing what you already do! This is a gift that keeps on giving, and is one of Northlake's better and more steady fundraisers. If you shop at PCC, please get a scrip card and remember to use it each time you shop!
Please contact: Amar Singh to get yours! They will be available most Sundays.
How to use your rechargeable Scrip card or key tag:
Present your card or key tag at the checkstand and the price of your groceries will be deducted from it. This is an amazingly fast way to pay at PCC! One swipe and you're done.
Recharge your card or key tag at any PCC checkstand with an amount between $50 and $1,000. Every time you do, Northlake automatically earns 5 percent of the amount applied to your card or key tag.
It is much easier if you charge up your card before they ring up your purchase, rather than after.
PCC prefers that you not use a credit card for this, as doing so eats up their remaining profits.
You can check your Scrip card or key tag balance at any PCC checkstand or online here.
Please do not lose or throw away your card or key tag. Treat it like cash! Please record the number on the back of your card. That way, if you do lose your card, you may be able to de-activate it and recover any unspent funds by calling 206-547-1222.
To discontinue use, bring it to a zero balance and return it to Northlake. PCC and Northlake are not responsible for lost or stolen cards or key tags.
AMAZON LINKS
HOLIDAY CRAFT FAIR
Attend our Holiday Craft Fair.
SCRIP PRO GIFT CARDS
Buy Scrip Pro gift cards which are available for hundreds of national merchants. We receive a percentage of all card purchases.
eSCRIP
Use eScrip (available for hundreds of national merchants. We receive a percentage of all card purchases.
What is eScrip?
"eScrip" is another way to put your everyday shopping power to work for Northlake. Simply visit the website at www.escrip.com. Our group name is "Northlake UU Church" and our group number is 500023942. Once there, you can register your grocery club cards, debit/credit cards, eat at participating restaurants, or shop the online mall. A percentage of your purchases are returned directly to Northlake's bank account EACH MONTH! Your security and privacy is ensured. The fundraising potential is significant!
CHINOOK OR ENTERAINMENT BOOKS
Purchase a Chinook Book or Entertainment Book from us (a great way to save money, too!)
GOODSEARCH SEARCH ENGINE
Use GoodSearch as your search engine. Enter Northlake Unitarian Universalist Church in the charity line.
WILL TO NORTHLAKE
Include Northlake Unitarian Universalist Church in your Will.
FUNDRAISING COMMITTEE
There are many ways to raise funds for Northlake, but we always need new ideas and inspiration. By joining the Northlake Fundraising Committee you will become an indispensable branch of our family. Contact Alice Cain for more information.
DONATE
You can also make a donation to Northlake. Or set up a regular donation program. See Sandy for more details.