Saturday, June 24 @ 9:16 am – 5:00 pm – NUUC Women's Group Outing – Bainbridge Island Museum of Art Tour
Share a wonderful day of art and exploration! Group leaving from downtown Kirkland Park & Ride on th 9:16 am 255 bus to catch the 10:15 am ferry to Bainbridge. We will have a short walk to the museum. You can opt to drive and meet us at the museum. We should be back in Kirkland before 5:00 pm. All Northlake women and friends are welcome. The museum is free, but each person pays her own transportation and meal expenses. Please RSVP with Carolyn H.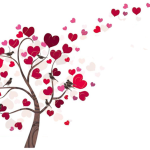 Black Lives Matter Flash Stance
With East Shore Unitarian Church in Kirkland, 3rd St. and Central Way
This Sunday

,

June 25

@ 

Noon

 
East Shore Unitarian Church (ESUC) has been holding Black Lives Matter events in which they create a brief presence in support of black lives on the East Side, and they are inviting us to join them in Kirkland!
In light of the recent verdict in Minneapolis, now is the time for our show of support.
Let us join ESUC in downtown Kirkland next to Peter Kirk Park at the corner of 3rd St. and Central Way on Sunday, June 25th at noon. For more information, contact Margaret at dre@northlakeuu.org

Seattle Pride Parade!
UUs Joining Together ~ You're Invited!
This Sunday

,

June 25

 
Pride Parade is this Sunday, June 25th. Some folks from Woodinville UU have invited other UU's to join them in walking in the parade to share the news that everyone is welcome in our UU community.
We are group #197 in the parade. We will be gathering on Cherry St between 6th and 7th Ave, starting around 10:30 am. The parade starts at 11:00 am. The parade route goes from 4th and Union (2 blocks south of Westlake Center) to Seattle Center. From our staging location to Seattle Center is a 1.8 mile walk, but expect it to take about 3 hours to do that walk!  (Bring water bottles, sunscreen – whatever will help you make it!)
If possible, wear a Standing on the Side of Love t-shirt or a plain yellow t-shirt or your Northlake UU t-shirt. Feel free to wear face paint, ribbons – anything rainbow-y that adds to the festivity.
     Here's a helpful article on 6 Ways to be a Better Straight Ally at Pride.
If you have questions, please email Peter D. or Janelle D., and if you plan to join us, let me know so we know to watch out for you.
Book Drive
   Northlake, as a member of the Kirkland Interfaith Network (KIN), has been invited to participate in a book drive for homeless children in grades K – 4 in the Lake Washington School District. This will allow them to have access to books to read with their families (and participate in the community's summer reading programs).
Fran W. will have a box in the narthex for new or very gently used book donations through July 9th. Good choices include picture books, graphic novels, early readers and early chapter books, and non-fiction books, too, with lots of facts along with the pictures: books about animals, sports, movie tie-ins, and real people.
Please address questions and comments to Northlake's KIN representative, Fran W.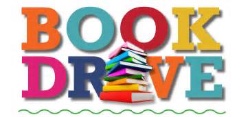 Annual Northlake Summerfest!
Sunday, July 16 @ 12:00 – 5:00 pm
 Welcome Northlake members and friends!
Judy J. and Dave T. are hosting Northlake Summerfest at their home. More details to follow along with an evite invitation (which helps Dave & Judy with planning). Fantastic potluck, games, water activities and more!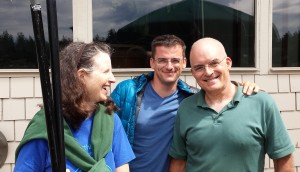 Save the Date!
Perseid Meteor Shower Camping Trip
August 12 & 13
This year's Northlake camping trip is timed to be able to watch the Perseid meteor shower on August 12th!  We'll be in Dosewallips State Park at the Riverside Group Camp and we'll head out to the beach after dark to watch the star show.
Hope you can join us!  Please start RSVPing (affirmatives only) to Cyndy J.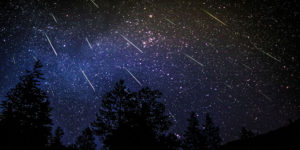 Grief & Loss Support Group
Wednesdays @ 1:30 pm
Grief is something that lives with us. Some losses have been in our hearts for a very long time and some losses are new. Anticipating losing someone is also a loss that can be difficult to navigate. Even if we know a person is expected to die, the pain is still present. For some, holding onto the grief is a way to hold on to the person who has died. It is helpful to know that the person's spirit can be with us forever regardless of how we experience the loss. In this support group, people will be encouraged to talk about and remember the person, the loved one, who has died or is close to death. We'll tell stories of remembering, bring pictures, and share from the heart. For more information or to let someone know you are coming, please contact Ilene S.
1st & 3rd Saturdays @ 9:00 am – NUUC Men's Group
WE WANT YOU…To consider becoming a part of the Northlake Men's Group.
The Men's Group exists to promote friendship and community among the men of Northlake Unitarian Universalist Church. This is not your ordinary men's group! There aren't many rules, just to be your authentic self. Men of all ages are welcome. Breakfast is served at each meeting. We typically meet on the first and third Saturdays of each month, from 9:00 – 11:00 a.m. The locations vary, as one meeting each month is hosted by different members of our group, usually in their homes, and the other is a "BYOB" (Bring Your Own Breakfast) at the church. Breakfast is followed by a check-in (what happens at Men's Group stays in Men's Group) and discussion of a topic of interest selected by the host or agreed upon by the group.
RSVP required for hosted meetings, not for BYOB.
Contact Steve R. for further information.