Book Drive to Support English Language Literacy!
Sundays thru Nov 5th

Our Harry and UU class is working on social justice issues this year, and for their first project they have chosen to support refugee families in learning English with a book drive and creating read-along picture books to give to families with children. We are working with Welcome Home Refugees – Washington State to get the books to children who have recently arrived in Washington.
Please support the project by donating new or gently used high-interest picture books, easy reading graphic novels, and/or short chapter books. If you'd like suggestions for books, you can stop by and talk to one of our youth from the Harry and UU class. We'll have a table in the lobby on Sunday. We will collect books through November 5th. Thank you for your support!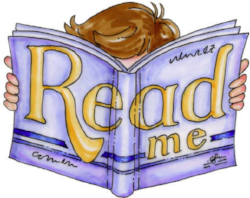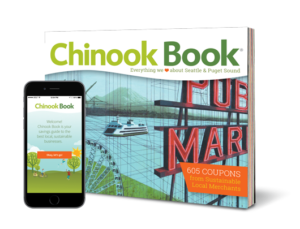 Chinook Books at Northlake
Check in out on Sunday!

The Green Sanctuary sells these coupon books every year (this is our third year) to raise money for our Green Sanctuary projects – like buying plants for our NW corner renovation.  
These coupons are from businesses that treat their employees and suppliers well, minimize their environmental impact, and support the community that supports them. The coupons are for Dining, Entertainment & Family, Local Grocery, Home & Garden, Travel & Recreation, Fashion & Gifts and Wellness. This year the books come with a smart phone App and sell for $25 (cash or check please). If you partner up with someone that just wants one or the other (book or App) you can split the cost. If you just use a few of the coupons you will pay for it.
Bartells, PCC, Third Place Books, Sugar Plum, Museums – to name a few. Wherever you are is the Seattle area – bring up your CB App and see what places in your vicinity have coupons. Show the coupon on you phone at checkout and get the savings. Keep the Chinook Book in your car. Two cars – two books. Just kidding.
Buy a Chinook Book and pay for a native plant in our new Wildlife Sanctuary!  
The Four Agreements ARE Book Study

Tuesdays, Oct. 24, Nov. 7, and Nov 14
Afternoon Class: 2:00-3:30 pm
Evening Class: 7:00-8:30 pm
The Four Agreements, Don Miguel Ruiz
The Four Agreements: A Practical Guide to Personal Freedom (A Toltec Wisdom Book) offers a skill set designed for spiritual growth and relational health; i.e., personal freedom. Don Miguel Ruiz unearthed a modern view of the Toltec wisdom tradition in this 1997 text. Northlake's members and friends are encouraged to purchase and read this book as we prepare for an upcoming examination of its practical guide for spiritual growth and relational health.
Ruiz left his Mexican home in his childhood and became an American doctor. But when he returned to his hometown he began to study at the feet of his grandmother, a Toltec shaman. She described for him a path that leads away from the harried life that he was living and toward a pathway of freedom—a spiritual and a relational freedom—and this led Ruiz to not only change his life but also to share her words of wisdom with the world.
The Four Agreements offers a fix for the hurried lives and its accompanying despair that sap the hopes and dreams of many. Ruiz addresses the big dream of the planet. In place of the struggle and frustration that this dream has brought to bear in the busy world in which we live in Ruiz offers a pathway through life based on Four Agreements: always speak impeccably, don't take anything personally, don't make assumptions and always do you best.
Rev. Jim, your interim minister, will open this text in a message entitled When We Make Mistakes on October15. This will be followed by a series of three Adult RE classes on The Four Agreements held at 2pm and 7pm on Oct. 24, Nov. 7, and Nov. 14. Northlake UU's members, friends (and, perhaps, their friends, too) are welcome to join in our look at The Four Agreements: A Practical Guide to Personal Freedom (A Toltec Wisdom Book).
Please let RSVP to rsvp@northlakeuu.org if you plan to participate. Questions? Email Rev. Jim VanderWeele at minister@northlakeuu.org.
Rev. Jim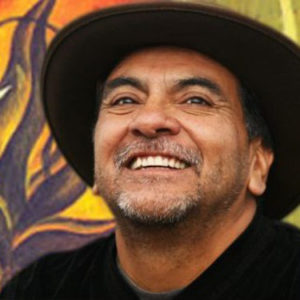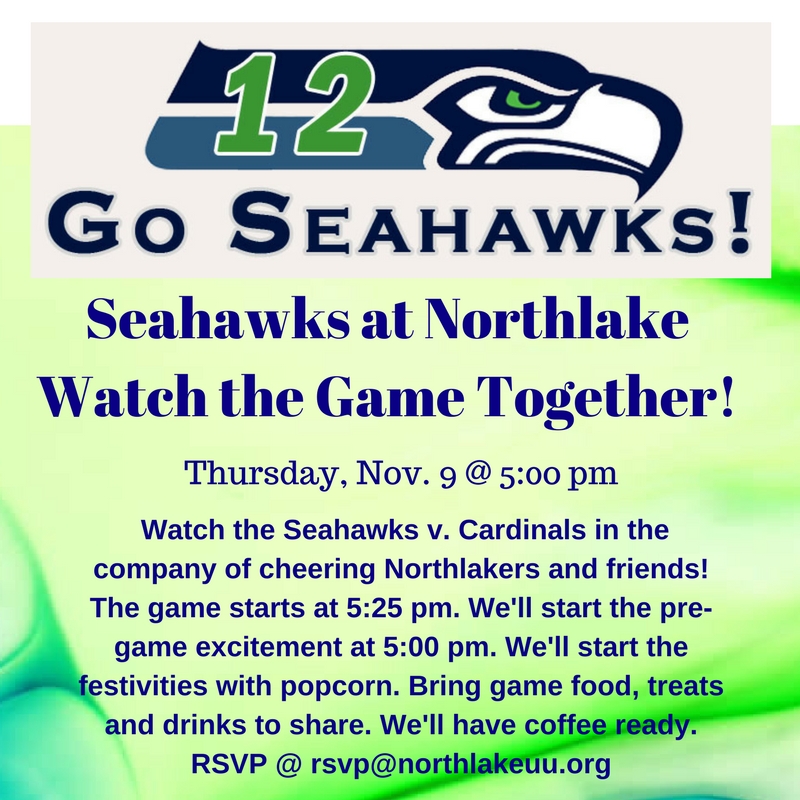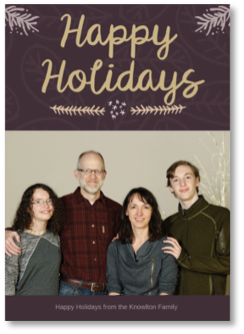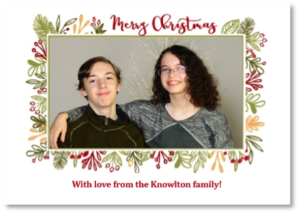 Holiday Photos at Northlake – A Fundraiser
Sat., Nov., 11th in the Sanctuary
Want to get your holiday photo checked off your list and help Northlake at the same time? For $50, you'll get a professionally taken portrait, made available online, that you'll be able to use directly to order holiday greeting cards (and other items). Even better, all proceeds from the session and any merchandise you order will go directly to Northlake. You'll also be able to download your portrait for your personal archives. Please sign up for a time slot HERE
Here are a couple of samples of the dozens of card styles you'll be able to order. More décor options will be available the day of the shoot.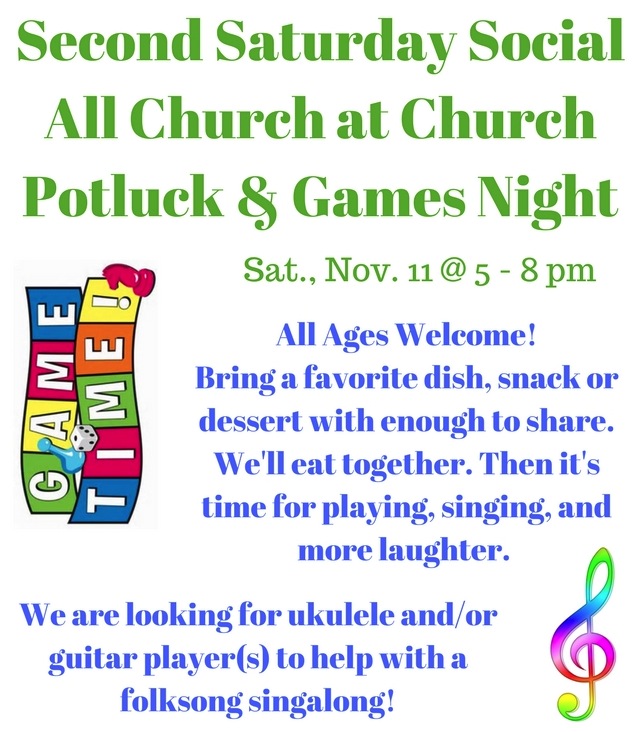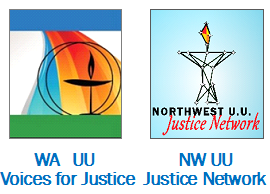 UU Voices Legislative Conference
Sun., Nov 12 @ 1:30 pm
Zoom Meeting – Conference Room
There is nothing as invigorating and soul stirring as taking part in a Unitarian Universalist effort to consider and improve legislative action in our state. And it is a very exciting development to learn that you have an opportunity to participate in a legislative conference with the Washington State UU Voices for Justice on Sunday, November 12th, from 1:30-3:30pm via Zoom video conference.
This is a time for UUs from the State of Washington to consider and discuss priorities for legislative action during this coming year. You will also participate in an outline of plans to join with the NWUU Justice Network to evolve a new, improved UU justice organization for Washington state.
We can do more together than we can do by ourselves. If you are interested and available, please join this movement to bring our UU voice into the consideration of the direction we wish to lead people in our great State.
A place will be available at the church for and and all who can be there.
Hope to see you,
Rev. Jim VanderWeele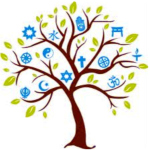 Interfaith Dinner Dialogue Potluck
Sun., Nov. 12 @ 5:00-8:00 pm
"Role of Women in Faith"
Panel discussion from a variety of world religions
Stimulating interfaith discussions among participants
Fabulous Potluck Dinner and Conversation
Please come, bring your favorite dish, and enjoy a stimulating interfaith dialogue!
Event location: Holy Spirit Lutheran Church
Please email rsvp@fire-wa.org and tell us how many will attend.
Northlake UU Church is a proud member of F.I.R.E. Fostering Interfaith Relationships on the Eastside.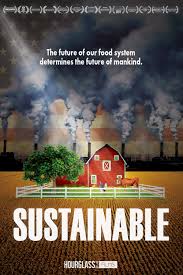 Meaningful Movies in Kirkland
Fri., Nov. 17 @ 7:00 pm
Sustainable
A vital investigation of the economic and environmental instability of America's food system, from the agricultural issues we face — soil loss, water depletion, climate change, pesticide use — to the community of leaders who are determined to fix it. Sustainable is a film about the land, the people who work it and what must be done to sustain it for future generations.  Learn more…
Social Justice Detention Center Vigil
Sat., Nov 25 @ 11:00 am – 5:00 pm
(includes travel time)
Up to 1,575 undocumented immigrants are held in this privately-owned, prison-like facility prior to deportation. Many want to stay in the US and apply to immigration court for relief from removal, a lengthy process that can take years for a decision.
At the vigil we offer refreshments, information, and a listening ear to family and friends who come to visit a detainee. We set up our canopy outside the fenced facility.
Please email Fran W. if you have any questions or would like to participate in some way. Volunteers can attend the vigil, help with copying information given to families, donate healthy juice boxes, donate small child-safe toys (like coloring books with small packs of crayons), help pack and/or unpack the supplies for the vigil, etc. There are a variety of ways to participate if you are unable to travel to Tacoma and would like to help. We like to carpool from the church, leaving at 11:00 am and returning by 5:00 pm.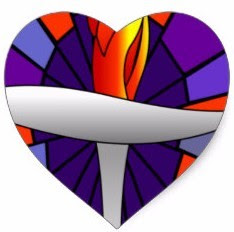 1st & 3rd Saturdays @ 9:00 am – NUUC Men's Group
WE WANT YOU…To consider becoming a part of the Northlake Men's Group.
The Men's Group exists to promote friendship and community among the men of Northlake Unitarian Universalist Church. This is not your ordinary men's group! There aren't many rules, just to be your authentic self. Men of all ages are welcome. Breakfast is served at each meeting. We typically meet on the first and third Saturdays of each month, from 9:00 – 11:00 a.m. The locations vary, as one meeting each month is hosted by different members of our group, usually in their homes, and the other is a "BYOB" (Bring Your Own Breakfast) at the church. Breakfast is followed by a check-in (what happens at Men's Group stays in Men's Group) and discussion of a topic of interest selected by the host or agreed upon by the group.
RSVP required for hosted meetings, not for BYOB.
Contact Steve R. for further information.