Northlake Women's Group
Mon., Feb. 26
6:30 pm Social & 7:00 pm Program
Jean W. will lead February's gathering: "Love"
Although Valentine's Day will have passed by the time we meet on February 26, I have chosen the topic of "love" for our theme. There are many different kinds of love ~ romantic love, filial love, love of country, love of life, etc. Come prepared to share for two or three minutes your first love, how it began, how it ended & why. Perhaps love of family, what it means for you and your family, small or large? Close-knit or far apart? Perhaps you are one of those people who were lucky in love, or have the good luck to love what you do and get paid for doing it? Perhaps you have a hobby or interest that you love. Share with us what you love and why.
Questions? Email Jean W.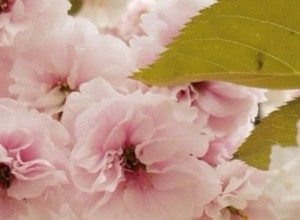 Parenting Discussion Group
Sunday, March 3 @ 2 pm
Facilitator: Vidya Guhan of Calm Seas Coaching
This Parenting Discussion Group is for anyone raising children who would like the opportunity to support one another and learn more about specific parenting issues. Vidya Guhan is a Life, Family and ADHD Coach. She will offer a short presentation and then facilitate group discussion. Each meeting will have a specific focus (more information below). Childcare is available upon request. Please email Margaret at least a week ahead if you would like childcare.
March 3 @ 2 pm: Bringing Out the Best in Your Child
Join us for a presentation and discussion about how to set expectations, communicate clear messages, create house rules and catch your child being good. Learn to parent by thinking ahead and putting rules and strategies into place to address negative behaviors before they occur, rather than reacting to the negative behaviors after they occur. This approach is especially helpful when you are raising a child with ADHD or other executive function challenges, and can go a long way towards relieving some of the drama and stress that comes with the territory.
April 14 @ 2 pm: Being Your Child's Coach
A basic tenet of coaching is that all of us, including our children, are whole, resourceful and creative individuals with our own inner greatness. Learn how to develop a curious mindset, ask powerful questions, develop reflective listening and use collaborative problem solving as a way to coach your child. This is one way of empowering your child to increase their self awareness and find their own solutions. There will be a short presentation followed by a guided discussion
Friends and Community Members welcome too!
$10 suggested donation for both workshops.
Questions? Email Margaret Rogers, Director of Lifespan Religious Education

Second Saturday Social – Restaurant Night
Sat., March 10 @ 6:00 pm
Join with fellow Northlake members and friends at Pho Mignon, Kirkland. Ordering will be a la carte. Enjoy a fun evening catching up with friends and meeting new people. RSVP to David G.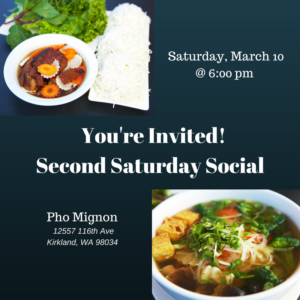 1st & 3rd Saturdays @ 9:00 am – NUUC Men's Group
WE WANT YOU…To consider becoming a part of the Northlake Men's Group.
The Men's Group exists to promote friendship and community among the men of Northlake Unitarian Universalist Church. This is not your ordinary men's group! There aren't many rules, just to be your authentic self. Men of all ages are welcome. Breakfast is served at each meeting. We typically meet on the first and third Saturdays of each month, from 9:00 – 11:00 a.m. The locations vary, as one meeting each month is hosted by different members of our group, usually in their homes, and the other is a "BYOB" (Bring Your Own Breakfast) at the church. Breakfast is followed by a check-in (what happens at Men's Group stays in Men's Group) and discussion of a topic of interest selected by the host or agreed upon by the group.
RSVP required for hosted meetings, not for BYOB.
Contact Steve R. for further information.