Interfaith/Intercultural Friendship Potluck Picnic
Saturday, August 19th
12:00 – 4:00 pm
Crossroads Park, Spray Park Shelter B, Bellevue
Come one, come all!
Bring your family and friends to enjoy a summer potluck picnic with lots of food and fun!
Bring a dish and open heart to share!
Co-hosted by East Shore Unitarian Church, Northlake Unitarian Universalist Church, Muslim Community & Neighborhood Association, and Network for Unity
Welcome Potluck
Sunday, August 20th
In Northlake style, we welcome Rev. Jim VanderWeele and Shirley Peak, his partner, to our community. Join the celebration and enjoy a summer potluck. Please bring a dish or treat with enough to share and your welcoming heart!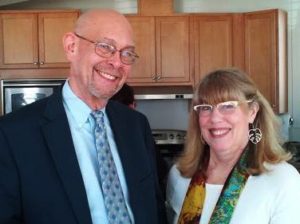 Social Justice Detention Center Vigil
Saturday, August 26th @ 11:00 am – 5:00 pm
(includes travel time)
Up to 1,575 undocumented immigrants are held in this privately-owned, prison-like facility prior to deportation. Many want to stay in the US and apply to immigration court for relief from removal, a lengthy process that can take years for a decision.
At the vigil we offer refreshments, information, and a listening ear to family and friends who come to visit a detainee. We set up our canopy outside the fenced facility.
Please email Fran W. if you have any questions or would like to participate in some way. Volunteers can attend the vigil, help with copying information given to families, donate healthy juice boxes, donate small child-safe toys (like coloring books a with small packs of crayons), help pack and/or unpack the supplies for the vigil, etc. There are a variety of ways to participate if you are unable to travel to Tacoma and would like to help.
We like to carpool from the church, leaving at 11:00 am and returning by 5:00 pm.
Black Lives Matter Flash Stance
Sunday, August 27th @ 12:00 pm – 1:00 pm
(3rd & Central, Kirkland – by the Transit Center)
Join with our fellow UUs from East Shore to stand for black lives this summer! Bring signs & a loving heart! Our voices and our witness as a "beacon for love and justice" are needed.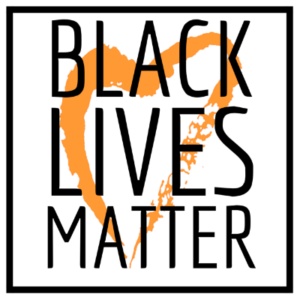 NUUC Women's Group
Monday, Aug 28th
6:30 pm (social) & 7:00 pm (program)
"Personal Story Telling"
Please come with a story of 3-5 minutes about yourself or your family. If possible bring an object or photo to help illustrate your story. You might want to think of something that happened that was a turning point for you – you learned something important or your life took a new path. As usual, if you prefer not to share, that's also OK. All Northlake women and friends are welcome. Questions and RSVP with Carolyn H.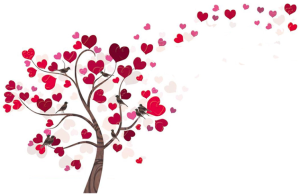 Grief & Loss Support Group
Wednesdays @ 1:30 pm
Grief is something that lives with us. Some losses have been in our hearts for a very long time and some losses are new. Anticipating losing someone is also a loss that can be difficult to navigate. Even if we know a person is expected to die, the pain is still present. For some, holding onto the grief is a way to hold on to the person who has died. It is helpful to know that the person's spirit can be with us forever regardless of how we experience the loss. In this support group, people will be encouraged to talk about and remember the person, the loved one, who has died or is close to death. We'll tell stories of remembering, bring pictures, and share from the heart. For more information or to let someone know you are coming, please contact Ilene S.
1st & 3rd Saturdays @ 9:00 am – NUUC Men's Group
WE WANT YOU…To consider becoming a part of the Northlake Men's Group.
The Men's Group exists to promote friendship and community among the men of Northlake Unitarian Universalist Church. This is not your ordinary men's group! There aren't many rules, just to be your authentic self. Men of all ages are welcome. Breakfast is served at each meeting. We typically meet on the first and third Saturdays of each month, from 9:00 – 11:00 a.m. The locations vary, as one meeting each month is hosted by different members of our group, usually in their homes, and the other is a "BYOB" (Bring Your Own Breakfast) at the church. Breakfast is followed by a check-in (what happens at Men's Group stays in Men's Group) and discussion of a topic of interest selected by the host or agreed upon by the group.
RSVP required for hosted meetings, not for BYOB.
Contact Steve R. for further information.