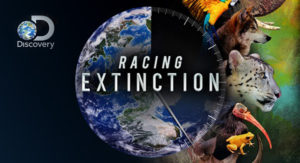 Friday, April 21 @ 7:00 pm – Meaningful Movies in Kirkland – Racing Extinction
(2015, Directed by Louie Psihoyos, 90 min)
Scientists believe we have entered the sixth major extinction event in Earth's history, following the fifth great extinction that took out the dinosaurs 66 million years ago. In the present age, called the "Anthropocene", it is possible that humanity's footprint on the planet will cause the loss of half of all species by 2100. And humankind is the only species whose behavior can change what we've started.
Saturday, April 22 @ 10:00 am – 12:00 pm – Northlake Women's Group April Meeting ~ Bellevue Botanical Garden Docent Tour
Happy Spring & Happy Earth Day. All Northlake women and friends welcome for a guided tour of the botanical gardens. Carpooling is encouraged and can be arranged. Please RSVP to Judy J.

Saturday, April 22 @ 11:00 am – 5:00 pm – Social Justice Detention Center Vigil
You're invited! Up to 1,575 undocumented immigrants are held in this privately-owned, prison-like facility prior to deportation. Many want to stay in the US and apply to immigration court for relief from removal, a lengthy process that can take up to years for a decision. At the vigil we offer refreshments, information, and a listening ear to family and friends who come to visit a detainee. We set up our canopy outside the fenced facility. Please email Fran W.  We like to carpool from the church, leaving at 11:00 am and returning by 5:00 pm.
Sunday, April 23 @ 12:00 pm – Congregational Meeting
Northlake Unitarian Universalist Church will hold a congregational meeting in the Sanctuary following the church service on April 23. All members are encouraged to attend since we have important business and a quorum is needed for official votes. If you have any questions about the meeting you can contact the Northlake Board of Trustee President, Janelle D. or email the full Board of Trustees and Rev. Marian at board@northlakeuu.org. If you want to review the church bylaws before the meeting, they are on our website at: http://northlakeuu.org/northlake-uu-bylaws/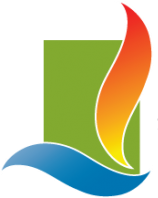 Friday, April 28 @ 7:00 – 9:00 pm – Move & Groove at Northlake
Have big fun while connecting with neighbors & supporting a great organization. All proceeds donated to the Eastside Refugee and Immigrant Coalition. Family-friendly freestyle dance and some group dance instruction (Zumba, Bhangra, etc.) DJ tunes provided by Diana R. By contribution. Any amount appreciated. Questions? Contact Susan C.
Co-sponsored by the Northlake Adult Religious Education Program
Cottage Dinners
Stewardship Cottage Dinner – you'll dine with a committee or group you are interested in. The available dates are April 23, April 29, May 1, May 4, and May 6. If you have not yet RSVP'ed, please respond to the email you received, or fill out the form located at the back of the sanctuary and drop it into the red basket by April 2nd.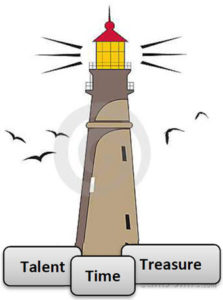 Attention All Singers!
Do you love to sing but don't have the time to commit to being a full time choir member? We are preparing special Music Services at Northlake UU and Edmonds UU featuring Street Requiem (which celebrates the first two of our seven Unitarian Universalist principals). Presentations will take place on Sunday, June 4 and 11 and rehearsals will take place at 6:30 pm on Sunday evenings beginning May 7. All are welcome to be a part of these services celebrating inherent worth, dignity and compassion. Please inquire musicdirector@northlakeuu.org.
Rainbow Challenge
from the Seamsters Creative Union
The Seamsters Creative Union has chosen a Rainbow Challenge as a new challenge this spring.  We invite all artists in our community to contribute works of this theme to our exhibit.  The pieces will be collected and hung in the sanctuary on May 20th.  For more information, please contact  Mary D.  We invite artists of all artistic media to participate in the Rainbow Challenge.  No limits to creativity with this bunch!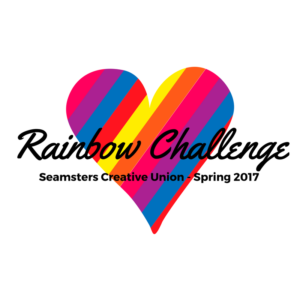 Grief & Loss Support Group
Wednesdays @ 1:00 pm
Grief is something that lives with us. Some losses have been in our hearts for a very long time and some losses are new. Anticipating losing someone is also a loss that can be difficult to navigate. Even if we know a person is expected to die, the pain is still present. For some, holding onto the grief is a way to hold on to the person who has died. It is helpful to know that the person's spirit can be with us forever regardless of how we experience the loss. In this support group, people will be encouraged to talk about and remember the person, the loved one, who has died or is close to death. We'll tell stories of remembering, bring pictures, and share from the heart. For more information or to let someone know you are coming, please contact Ilene S.
1st & 3rd Saturdays @ 9:00 am – NUUC Men's Group
WE WANT YOU…To consider becoming a part of the Northlake Men's Group.
The Men's Group exists to promote friendship and community among the men of Northlake Unitarian Universalist Church. This is not your ordinary men's group! There aren't many rules, just to be your authentic self. Men of all ages are welcome. Breakfast is served at each meeting. We typically meet on the first and third Saturdays of each month, from 9:00 – 11:00 a.m. The locations vary, as one meeting each month is hosted by different members of our group, usually in their homes, and the other is a "BYOB" (Bring Your Own Breakfast) at the church. Breakfast is followed by a check-in (what happens at Men's Group stays in Men's Group) and discussion of a topic of interest selected by the host or agreed upon by the group.
RSVP required for hosted meetings, not for BYOB.
Contact Steve R. for further information.