ARE (Adult Religious Education) Eastside Insight Meditation
Special Guest Facilitator: Rachel Fiala
Tuesday, July 27 @ 7:00 pm
Rachel Fiala discovered Buddhist teachings in 2003 while seeking to heal the psychological effects of religious oppression. She has since cultivated extensive experience in understanding the relationship between complex trauma and a truly transformative spiritual practice. Guided by Rodney Smith of Seattle Insight Meditation Society and Noah Levine of Against the Stream Buddhist Meditation Society, Rachel sees Buddhist dharma as the essential ground for living in accord with the true nature of life and allowing ourselves to become fully awakened beings.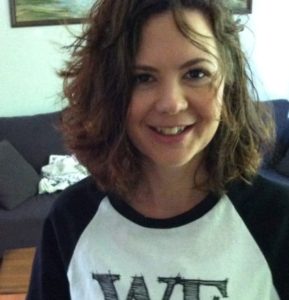 Attain Housing Community Supper
Tuesday, August 1 @ 5:00 – 7:00 pm
Join with fellow Northlakers and friends to help provide a tasty, nutritious meal for about 50 people.
You can participate by providing ~
main dish, a side dish, or a dessert for 10-12 people,
help onside,
or both.
Dinner theme – Chili Dogs with all the fixings
Questions and to help, please email Vivian W.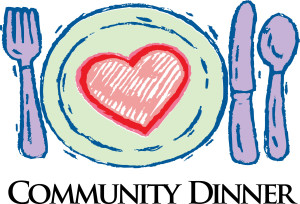 Save the Date & RSVP!
Perseid Meteor Shower Camping Trip
August 12 & 13
This year's Northlake camping trip is timed to be able to watch the Perseid meteor shower on August 12th!  We'll be in Dosewallips State Park at the Riverside Group Camp and we'll head out to the beach after dark to watch the star show. Hope you can join us!  Please start RSVPing (affirmatives only) to Cyndy J.
Grief & Loss Support Group
Wednesdays @ 1:30 pm
Grief is something that lives with us. Some losses have been in our hearts for a very long time and some losses are new. Anticipating losing someone is also a loss that can be difficult to navigate. Even if we know a person is expected to die, the pain is still present. For some, holding onto the grief is a way to hold on to the person who has died. It is helpful to know that the person's spirit can be with us forever regardless of how we experience the loss. In this support group, people will be encouraged to talk about and remember the person, the loved one, who has died or is close to death. We'll tell stories of remembering, bring pictures, and share from the heart. For more information or to let someone know you are coming, please contact Ilene S.
1st & 3rd Saturdays @ 9:00 am – NUUC Men's Group
WE WANT YOU…To consider becoming a part of the Northlake Men's Group.
The Men's Group exists to promote friendship and community among the men of Northlake Unitarian Universalist Church. This is not your ordinary men's group! There aren't many rules, just to be your authentic self. Men of all ages are welcome. Breakfast is served at each meeting. We typically meet on the first and third Saturdays of each month, from 9:00 – 11:00 a.m. The locations vary, as one meeting each month is hosted by different members of our group, usually in their homes, and the other is a "BYOB" (Bring Your Own Breakfast) at the church. Breakfast is followed by a check-in (what happens at Men's Group stays in Men's Group) and discussion of a topic of interest selected by the host or agreed upon by the group.
RSVP required for hosted meetings, not for BYOB.
Contact Steve R. for further information.