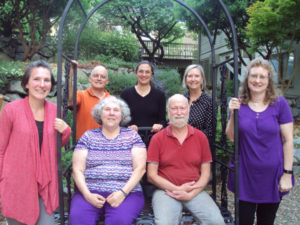 IMPORTANT SEARCH DATES
Search committee has set up some important dates and we want to let you know when we will need your help and input. We want you all at these meeting so please mark your calendars and plan to attend! Child care will be provided as needed.
August 19th Third Sunday Potluck – Please come meet us, ask questions and learn about the role you play in the process to determine who we select as the candidate for minister at Northlake.
September 16th Third Sunday Potluck – Find out about the survey, fill it out and turn it in AND learn about and sign up for cottage meetings. Both of these are critical for finding out who you want as your next minister.
Mid-September thru Early-October – Attend a scheduled cottage meeting to answer questions and help direct our search for a minister.
October 21st Third Sunday Potluck – View results of the survey and the cottage meetings. Come witness the unveiling of who we are looking for as the next minister of Northlake.
Contact us at: searchteam@northlakeuu.org
Social Justice Detention Center Vigil
Saturday, Aug 25
11 am – 5 pm
Up to 1,575 undocumented immigrants are held in this privately-owned, prison-like facility prior to deportation. Many want to stay in the US and apply to immigration court for relief from removal, a lengthy process that can take years for a decision.
At the vigil we offer refreshments, information, and a listening ear to family and friends who come to visit a detainee. We set up our canopy outside the fenced facility.
Please email Fran W. if you have any questions or would like to participate in some way. Volunteers can attend the vigil, help with copying information given to families, donate healthy juice boxes, donate small child-safe toys (like coloring books with small packs of crayons), help pack and/or unpack the supplies for the vigil, etc. There are a variety of ways to participate if you are unable to travel to Tacoma and would like to help.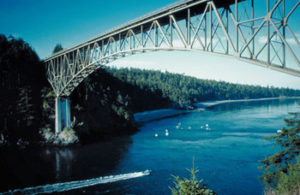 Save the Date & RSVP
Northlake Labor Day Campout!
As the sunshine brightens and the weather is sometimes delightful, thoughts turn to summer and CAMPING!  This year's Labor Day Campout will be at Deception Pass State Park, Saturday through Monday.
Our tradition is to have a potluck meal on Saturday night, with a Tex-Mex theme.  If you have time or inclination to only come for the day, please plan to come for this dinner.
I hope you can join us, for the weekend or for a day. Please RSVP to Cyndy J.
Taoist Yoga & Meditation
Every Thursday
Sept 13 – Nov 15
There are several fundamental Taoist yoga practices that will be shared in the upcoming Taoist Yoga and Meditation sessions. Fortunately, these practices can be done by anyone (it is not necessary to sit cross-legged to gain the benefits of Taoist yoga). You can stand, sit, or even lie down and do many of the yoga practices that will be shared.
Taoist yoga features an ability to work with the major organs in the human body. The organs, and their corresponding colors, sounds, and emotions are featured in exercises on the breath, the body, and the mind. This approach is available to all—no matter one's age, physical condition or limitations.
Taoist yoga also focuses on the energy meridians in our bodies. Two of the primary meridians are the governing channel (along the back) and the functional channel (along the front) of our bodies. Taoist yoga directs the breath to 7 focal points (coinciding with chakras or Tan Tiens) providing strength and healing to these chakra-related areas of the body.
The intention of this practice is to open up an ancient Chinese approach to health, healing, and personal well being. This practice serves as a reminder of the complexity of the interdependent web of life, a web that holds complexities within it studied and taught by Taoist teachers. Their techniques continue to provide benefits today as they did several thousand years ago.
Noon is one of 4 primary times for daily exercise. These introductory sessions will cover exercises designed to provide a healing breath to the lungs, kidneys, liver, heart, spleen and pancreas.
Miss a week, or two? That's okay. These classes are available for anyone who is willing and able to attend. Hope to see you there.
Meaningful Movies in Kirkland
presents
The Living Salish Sea
Fri., Sept. 21 @ 7:00 pm
The Living Salish Sea explores the world of the Salish Sea and the growing resistance to the corporations and exploitation that threatens this ecosystem. The First Nations, increasingly joined by an awakening mainstream community, work to protect and defend this remarkable inland sea.
"This is a film about beauty, about hope, and about the great spirit of humanity working together to make this a better world."
Learn more…
1st & 3rd Saturdays @ 9:00 am – NUUC Men's Group
WE WANT YOU…To consider becoming a part of the Northlake Men's Group.
The NUUC Men's Group promotes friendship, encourages community, and provides support among the men and friends of the NUUC community in support of UU principles and values. This is not your ordinary men's group! There aren't many rules, just to be your authentic self. We talk about what is important in our lives, share triumphs and failures, learn how to improve ourselves, and have fun. Don't be shy, we are a safe and welcoming group for men of all ages.
We meet the first and third Saturday of each month at 9:00am. Please go to here  or email Steve R. for further information.