Fourth Sunday Black Lives Matter
Flash

 

Stance

 in Kirkland
July 15th – Noon to 1pm
Join fellow Church members and other UU Churches in solidarity after Church service for a Black Lives Matter 
Flash
Stance
 in Kirkland at the northeast corner of Peter Kirk Park.
Social Justice Detention Center Vigil
Saturday, July 28
11 am – 5 pm
Up to 1,575 undocumented immigrants are held in this privately-owned, prison-like facility prior to deportation. Many want to stay in the US and apply to immigration court for relief from removal, a lengthy process that can take years for a decision.
At the vigil we offer refreshments, information, and a listening ear to family and friends who come to visit a detainee. We set up our canopy outside the fenced facility.
Please email Fran W. if you have any questions or would like to participate in some way. Volunteers can attend the vigil, help with copying information given to families, donate healthy juice boxes, donate small child-safe toys (like coloring books with small packs of crayons), help pack and/or unpack the supplies for the vigil, etc. There are a variety of ways to participate if you are unable to travel to Tacoma and would like to help.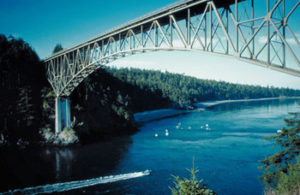 Save the Date & RSVP
Northlake Labor Day Campout!
As the sunshine brightens and the weather is sometimes delightful, thoughts turn to summer and CAMPING!  This year's Labor Day Campout will be at Deception Pass State Park, Saturday through Monday.
Our tradition is to have a potluck meal on Saturday night, with a Tex-Mex theme.  If you have time or inclination to only come for the day, please plan to come for this dinner.
I hope you can join us, for the weekend or for a day. Please RSVP to Cyndy J.
1st & 3rd Saturdays @ 9:00 am – NUUC Men's Group
WE WANT YOU…To consider becoming a part of the Northlake Men's Group.
The NUUC Men's Group promotes friendship, encourages community, and provides support among the men and friends of the NUUC community in support of UU principles and values. This is not your ordinary men's group! There aren't many rules, just to be your authentic self. We talk about what is important in our lives, share triumphs and failures, learn how to improve ourselves, and have fun. Don't be shy, we are a safe and welcoming group for men of all ages.
We meet the first and third Saturday of each month at 9:00am. Please go to here  or email Steve R. for further information.