Buildings & Grounds Team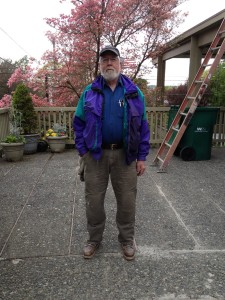 BUILDINGS AND GROUNDS COMMITTEE
[custom_font font_size="15″ line_height="26″ font_style="normal" text_align="left" font_weight="300″ text_decoration="none" margin="0px"]
[/custom_font]
The Buildings and Grounds Committee is tasked primarily with maintenance and improvement of Northlake's three buildings: the Hanly House, the Main Sanctuary, and the Northlake Chapel – as well as the plants and grounds of the surrounding campus.
Our diversely skilled group works on tasks ranging from more technical electrical and plumbing projects to simple things like changing out light bulbs.
We organize larger efforts that include the broader congregation on a yearly or semi-yearly basis, like our annual Spring Cleaning event, and targeted grounds improvement projects. We also identify opportunities to improve the safety, efficiency, and general appearance of our buildings and campus through more focused efforts, as resources permit.
Chair: John P.
Committee Members: Dave T., Glenn P., Howard H., and John B.
Email the Buildings and Grounds Committee
Meeting Time/Location: At the request of the team chair.