ADULT AND MULTIGENERATIONAL RELIGIOUS EDUCATION
All workshops, classes, and groups are OPEN TO EVERYONE unless otherwise noted.
The fee for classes is $10. This fee goes to support Northlake's Adult Religious Education program and will be collected at the first class. Please pay as you are able, but most of all, please register and come regardless of your ability to pay. We are glad to have you.
For classes & workshops that request advance registration, please register early. That allows us to plan more effectively. To register, please send email to DLRE Margaret Rogers. If you are interested in a class and you may need childcare, please email Margaret. We try to accommodate childcare needs as much as possible.
If you have suggestions for other classes you would find meaningful, please email Margaret Rogers. (Click here for more information on our Children's Religious Education program)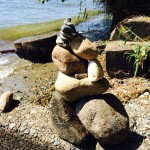 Chronic Pain Support Group
Date: Tuesdays, ongoing. If you are new to the group, please email DLRE Margaret Rogers to confirm time and place.
Time: 11 am – 12:30 pm
Place: Northlake Chapel
Facilitator: Celestine W.
Fee: $10 suggested donation
---
Living with chronic pain can be difficult. This group supports each other through weekly gatherings to share stories and experiences.
Covenant Groups
Dates / Location: To be determined based upon participant availability.
Facilitators: TBA
Group Size: minimum 6, maximum 12
Fee: $10 suggested donation
---
Covenant Groups are an opportunity to engage with a small group within our larger Northlake community, to discuss issues of importance in our lives. In the covenant group, we practice deep listening and sharing around a structured topic, taken from our Soul Matters monthly themes. Participants are asked to make a commitment to regular attendance in the group for the duration of the series. Please email DLRE Margaret Rogers to indicate your interest and whether you are available daytime or evening, weekdays or Sundays.
Eastside Insight Meditation Group
Dates: 1st Thursdays
Time: 7:00 – 9:00 pm
Place: Northlake Chapel
Facilitators: Steve and Ellen Wilhelm
---
Eastside Insight Meditation has allied with Northlake Unitarian Universalist Church to provide a setting for people to meditate together.
All are welcome, no previous experience needed. Steve and Ellen will offer preliminary instructions. Learn more about Insight Meditation.
Parents' Night Out / Afternoon Out
Dates/Time: 3–4 times per year
Place: Classrooms below the Chapel. Enter through the main chapel door by the parking lot.
Sponsor: Religious Education Committee
Cost: $10 for one child, or $15 for 2 or more, per afternoon/night out
Northlake holds Parent's Night Out and now (new for younger families with earlier bedtimes) Parent's Afternoon Out about once per quarter. Dates will be announced in advance.
Bring your children and a sack dinner over to church for fun and games, and go try out a new restaurant, go for a walk, or do whatever it is you'd like to do just for you!
(RE) New UU
Date: Offered quarterly. Contact facilitators for upcoming dates.
Time: 12:15 – 2:15 pm
Place: Adams Hall (AH)
Fee: none
Facilitator: DLRE Margaret Rogers and members of the Membership Committee
---
Are you interested in learning more about Unitarian Universalism? This class is for new Unitarian Universalists as well as anyone in the congregation who would like to think and talk more about what being a Unitarian Universalist means in their lives.
There will be a short reading sent out in advance, as well as a video to give a bit of historical and current context, and then we'll spend most of our class time discussing who we are as Unitarian Universalists and what we believe.
Newcomers will have a chance to learn about our Unitarian Universalist tradition and heritage, and everyone will have the opportunity to deepen our connections with one another in community.
Soul Matters Discussion Group
Dates: Second Sunday of each month, after the service
Time: 12:10 – 1:30
Place: Malvina Reynolds Room (MRR)
Facilitator: DLRE Margaret Rogers
---
Northlake participates in the Soul Matters thematic ministry, which offers resources for small groups to explore the monthly worship theme in more depth. This is a great way to make connections within our community and participate in rich discussion.
This group is a drop-in group for anyone who would like to engage with the Soul Matters theme of the month. We will explore each topic through readings and questions, focusing on how the topic of the month speaks in our lives. The conversation is flowing and friendly. Packets are posted on our Soul Matters page.
Childcare is available upon request in advance. Please let Margaret know a week ahead of the meeting.
Women's Book Group
Women's Book Group meets the first Tuesday of each month, from 7 – 9 pm. Books are chosen once a year for the next 11 months (in April). Members are encouraged to bring book title suggestions at the annual book choosing meeting. Participants take turns leading the group discussions. Please contact Shirley P to get involved.
Brown Bag Travelogue
Dates: TBA – typically Tuesdays at noon
Place: Adams Hall (AH)
From time to time, we gather for Brown Bag travelogues. Bring your sandwich along with something to share. Enjoy good company. A program is planned each month, usually a slide presentation of members' excursions near and far.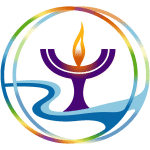 Other Opportunities
Northlake has lots going on every week! To learn about Meaningful Movies, Choir, Men's Group, Women's Group, Seamsters, Community Suppers, Detention Center Vigils, Second Saturday Socials, Third Sunday potlucks, and more, check out Ways to Get Involved.