ADULT AND MULTIGENERATIONAL RELIGIOUS EDUCATION CATALOG
Fall/Winter 2016
All workshops, classes, and groups are OPEN TO EVERYONE unless otherwise noted.
For classes & workshops, please register early.
If you have suggestions and ideas for other classes you would find meaningful, please email Margaret Rogers.
---
Classes, Workshops, Groups, Events, Concerts & More
 All workshops, classes, and groups are OPEN TO EVERYONE unless otherwise noted. For classes & workshops, please register early.
To register, please send email to DLRE Margaret Rogers or register online. If you are interested in a class and you may need childcare, please email Margaret. We try to accommodate childcare needs as much as possible.
Unless otherwise noted, the fee for classes is $10. This fee goes to support Northlake's Adult Religious Education program and will be collected at the first class. Please pay as you are able, but most of all, please register and come regardless of your ability to pay. We are glad to have you.
(S) – Sanctuary Main Building ; (AH) – Adams Hall downstairs in Main Building; (CR) – Conference Room downstairs in Main Building; (MRR) – Malvina Reynolds Room downstairs in Main Building; (C) – Chapel white building; (CSR) – Chapel Side Room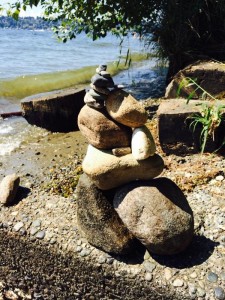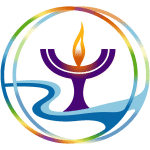 Adult Coloring Group
---
Dates: Second Tuesdays of the month, starting Jan. 10 (skipping Feb. 14)
Time: Drop-in, 5ish to 7ish pm
Place: Adams Hall
Facilitator: Leslie Seeche
Minimum enrollment: 3
Fee: $3 suggested donation per evening, or $10 for the series
---
Curious about the recent trend in stress reduction – coloring for adults? Remember paint by numbers fun? Join us for a casual evening of coloring fun – come between the hours of 5 and 7 pm. We'll have coloring sheets, colored pencils, and gel pens, with quiet music and companionship to greet you. (You are also welcome to bring your own favorite materials.) While the coloring group is for adults, childcare is available upon request. Just let us know by Dec. 30 (for the first date. Thereafter, please give us 10 days notice). Please register so that we have an accurate count for materials (after we meet minimum enrollment, drop-in without registration is OK, but please confirm that we have met minimum enrollment for each date.)
Chronic Pain Support Group
Date: Tuesdays, ongoing
Time: 11 am – 12:30 pm
Place: Malvina Reynolds Room (MMR)
Facilitator: Celestine W.
Fee: $10 suggested donation
---
Living with chronic pain can be difficult. This group supports each other through weekly gatherings to share stories and experiences.
Communicating Effectively and With Compassion
Date: Dates to be determined based upon participant availability. Start date Feb/March for 7 sessions
Facilitators: TBA
Fee: $10 suggested donation
---
In this workshop series, you will learn skills that will allow you to move forward in difficult conversations, express your needs in ways that open cooperation, and listen deeply so that you can understand another's point of view and find ways to work together on common ground.
Eastside Insight Meditation Group
Dates: 2nd and 4th Thursdays
Time: 7:00 – 9:00 pm
Place: Northlake Chapel
Facilitators: Steve and Ellen Wilhelm
---
Eastside Insight Meditation has allied with Northlake Unitarian Universalist Church to provide a setting for people to meditate together. Eastside Insight Meditation is a well-established meditation group that for 15 years has been sitting together in the home of Northlake members Steve & Ellen Wilhelm. Eastside Insight is affiliated with Seattle Insight Meditation Society.
The group will be practicing mindfulness, also called insight meditation. This is a style of meditation that helps us see clearly the nature of things, and of ourselves.
All are welcome, no previous experience needed. Steve and Ellen will offer preliminary instructions.
Grief and Loss Support Group
Date: Wednesdays, ongoing
Time: 112 ap – 1:30 pm
Place:  Conference Room (C)
Facilitator: Ilene S.
---
Grief and loss are so much a part of our lives.  Often it helps to talk with others who are in a similar situation. In this group we'll come together with a spirit of mutual support.  If you have had a recent loss or have an anticipated loss, you are invited to join us to share stories, memories, and photos.  Or you may want to sit quietly.
Northwest Earth Institute -- "Change is Our Choice: Creating Climate Solutions"
Dates: Tuesday evenings, Feb. 28 – March 28
Time: 7 – 9 pm
Place: Conference Room
Facilitators: Green Sanctuary Team
Fee: $5 suggested donation to Adult Religious Education
Course book required. Purchase from Northwest Earth Institute ($28 for ebook, or bundle with membership for $40). Scholarship money available upon request.
---
The science has long been settled: climate change is real and it's happening all around us right now. Our new five-session discussion course on climate action will help you take action to increase resilience and mitigate the impacts of climate change. Presented in an interactive ebook, this new discussion course experience integrates video, audio and printed content with action plans that help you roll your sleeves up and get started taking action toward a better tomorrow. See more at: Northwest Earth Institute's Website
Parenting for Justice Sharing Circle
Dates: Dec. 14, organizing meeting. Wed. Jan. 4, then first Mondays starting Feb. 6
Time: 7:30 – 9 pm
Place: Malvina Reynolds Room (MRR)
Contact: Margaret Rogers
Fee: $10 suggested donation
---
Join parents/caregivers as we explore issues of social justice and how we can support each other as advocates, activists, and educators in our community and in our families. We will share our challenges, success stories, and resources related to promoting social justice in child-focused settings. We will also consider how we can actively partner with established organizing efforts in making a difference in our community and country. We envision a monthly discussion meeting, supplemented with opportunities for action and social justice education in family-friendly contexts.
(RE) New UU
Date: Offered quarterly. Next date will be in April.
Time: 12:15 – 2:15 pm
Place: Adams Hall (AH)
Fee: none
Facilitator: DLRE Margaret Rogers and members of the Membership Committee
---
Are you interested in learning more about Unitarian Universalism? This class is for new Unitarian Universalists as well as anyone in the congregation who would like to think and talk more about what being a Unitarian Universalist means in their lives.
There will be a short reading sent out in advance, as well as a video to give a bit of historical and current context, and then we'll spend most of our class time discussing who we are as Unitarian Universalists and what we believe.
Newcomers will have a chance to learn about our Unitarian Universalist tradition and heritage, and everyone will have the opportunity to deepen our connections with one another in community.
Soul Matters Discussion Group: Daytime
Dates: Second and Fourth Mondays, beginning Dec. 12 (skipping Dec. 26)
Time: 1:00 – 2:30 pm
Place: Conference Room (CR)
Fee: $10 suggested donation for the series
Facilitator: DLRE Margaret Rogers
---
Northlake participates in the Soul Matters thematic ministry, which offers resources for small groups to explore the monthly worship theme in more depth. This is a great way to make connections within our community and participate in rich discussion. (If you are interested in this Discussion Group but the timing isn't ideal, please email alternate times.)
We encourage parents, teachers, and anyone who would like to review the Sunday service to come to the discussion group. Children are welcome, and if there's interest, we may have a childcare provider on hand.
Unitarian Universalist History Documentary Series
Date: See below
Time: 6:30 – 8:30 pm
Place: Sanctuary
Facilitator: DLRE Margaret Rogers
Fee: $10 suggested donation for series (continuing from this past spring), or $5 per movie
---
Friday, Jan. 13: 6:30 – 8:30 pm, American Unitarianism (1620 – 1860)
Friday, March 10: Universalism (1600 – 1860)
Friday, April 14: Evolution (1861 – 1961)
Friday, May 5: Unitarian Universalism
Bring dinner (or sign up for pizza and salad) and we'll watch a segment of the UU history documentary series "Long Strange Trip," detailing the history of Unitarian and Universalist thought from the beginning of the Christian era to what we know today as Unitarian Universalism. We will have a short discussion after each film. Segments are one hour long and closed-captioned. Come for one movie or all! (If you'd like the pizza and salad dinner, please bring $5 for dinner).
UUA Common Read: The Third Reconstruction: How a Moral Movement is Overcoming the Politics of Division and Hate
Dates: Wednesdays every other week: January 18, February 1, February 15th
Time: 7 – 9 pm
Place: Sanctuary
Fee: $10 suggested donation for the series
Facilitator: Rev. Marian and Margaret
---
Unitarian Universalists were electrified at General Assembly 2016 by Rev. Barber's call for building and sustaining a movement for justice for all people. The Common Read selection committee believes that now is a moment for Unitarian Universalists to answer that call. The Third Reconstruction offers helpful, practical guidance for engaging with justice movements born in response to local experiences of larger injustices. Drawing on the prophetic traditions of the Jewish and Christian scriptures, while making room for other sources of truth, the book challenges us to ground our justice work in moral dissent, even when there is no reasonable expectation of political success, and to do the hard work of coalition building in a society that is fractured and polarized.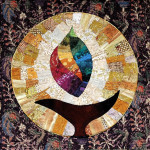 Community Suppers (Northlake's rotation as Host)
Dates/Time: 1st Tuesdays (bi-monthly) @ 6 – 7 pm (5 pm for set up)
Place: Holy Spirit Lutheran Church
Organizer: Vivian W.
Northlake helps build community and feed the hungry on a rotating basis by preparing a meal, serving the food, and cleaning up afterwards. Requests are made for main dish, vegetables, and dessert, and for hosts to set up, serve, and clean up. Volunteer hosts are also encouraged to eat and talk with the guests. (If you cannot make Tuesday nights, there is usually an option to cook ahead and send your dish with one of the hosts who will be attending.) Sponsored by Attain Housing (formerly KITH).
MEANINGFUL MOVIES in Kirkland
Dates/Time: 3rd Fridays @ 7:00 pm
Place: Sanctuary (S)
Sponsor: Social Justice Committee
Cost: Donations appreciated
A provocative and timely presentation each month to stir hearts, minds, and action. Discussion follows the movie. Special guests related to the movie or topic are often invited.
Parent's Night Out/Parent's Afternoon Out
Dates/Time: 3–4 times per year
Place: Classes below the Chapel. Enter through the main chapel door by the parking lot.
Sponsor: Religious Education Committee
Cost: $10 for one child, or $15 for 2 or more, per afternoon/night out
Northlake holds Parent's Night Out and now (new for younger families with earlier bedtimes) Parent's Afternoon Out about once per quarter. Dates will be announced in advance.
Bring your children and a sack dinner over to church for fun and games, and go try out a new restaurant, go for a walk, or do whatever it is you'd like to do just for you!
Second Saturday Social
Quarterly mix of Restaurant Outing, Circle Suppers, and All Church at Church
Dates/Time: 2nd Saturdays @ 6:00pm (5 pm for All Church at Church)
Place: Varies
Sponsor: Membership Committee
Oct. 10: All Church at Church. Games begin at 5pm, Potluck at 6pm.
Nov. 14: Circle Supper
Dec. 12: Restaurant Night
Jan. 9: Restaurant Night
Feb. 13: All Church at Church. Games begin at 5pm, Potluck at 6pm.
Mar. 12: Circle Supper
April: Cottage Dinners for Stewardship Campaign
May 14: Restaurant Night
Third Sunday Potluck
Dates/Time: 3rd Sundays @ 11:45 am (following service)
Place: Sanctuary (S)
Sponsor: Membership Committee
A great time to enjoy friends old and new. Bring enough food to share as we often have guests.
Vigil @ Tacoma Detention Center (Immigration)
Dates/Time: 4th Saturdays @ 11:00 am (carpool from Northlake)
Place: Tacoma Northwest Detention Center (I.C.E.)
Sponsor: Social Justice Committee
Monthly vigils focused on providing a friendly connection and information to family members and others who visit the detainees. Cookies, drink, and smiles are offered along with helpful brochures in English and Spanish.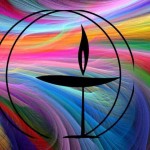 Brown Bag Travelogues
Dates: 1st Tuesdays @ Noon–1:15 pm
Place: Adams Hall (AH)
Bring your sandwich along with something to share. Enjoy good company. A program is planned each month, usually a slide presentation of members' excursions near and far.
Choir
Dates/Time: Sundays @ 1:00–2:30 pm
Place: Sanctuary (S)
Facilitator: Wil Sederholm, (music-director@northlakeuu.org)
Come be a voice in the Northlake choir! It's an all-volunteer choir that sings 2–3 times a month for Sunday morning services, presents a Music Sunday once or twice a year, and participates in the All-UU Choir Festival. Childcare provided upon request. All are welcome!
Earth-Based Spirituality Group
Dates/Time: Meets most third Thursday nights @ 7:00–8:30 pm.
Place: Conference Room (CR)
Explore and share various earth-based beliefs and practices; including Native American, Pagan, Pantheism, New Age and any others that connect with energies of the earth. Please rsvp to confirm date.
Lunch Bunch
Dates: Tuesdays @ Noon–1:15 pm
Place: Conference Room (CR)
Bring your lunch and get ready for conversation. Sometimes discussion is subject oriented, other times it is free-flowing. Hardly a lunch goes by without a laugh or two.
Men's Group
Dates/Time: 1st & 3rd Saturdays @ 9:00 am
Place: Off-site
Coordinator: Steve R.
This is not your ordinary Men's Group. Not many rules – just be your authentic self. Men of all ages are welcome! Breakfast included.
Seamsters Creative Union
Date/Time: 2nd Mondays @ 7:00–8:30 pm
Place: Adams Hall (AH)
Shop Steward: Cyndy J.
A very crafty group. Mostly quilters, but all who work with fabric, thread, or anything creative are welcome. In addition to monthly meetings, occasional all-day Saturday workdays and bi-annual retreats.
Women's Group
Dates/Time: 4th Mondays @ 7:00 pm (6:30 gathering for socializing before discussion)
Place: Northlake, Adams Hall (AH)
Coordinator: Carolyn H.
Our Women's Group gathers monthly. All Northlake Women are welcome to join us as we develop and strengthen our connections with one another, sharing our thoughts and feelings on a range of topics chosen to encourage deeper reflection.