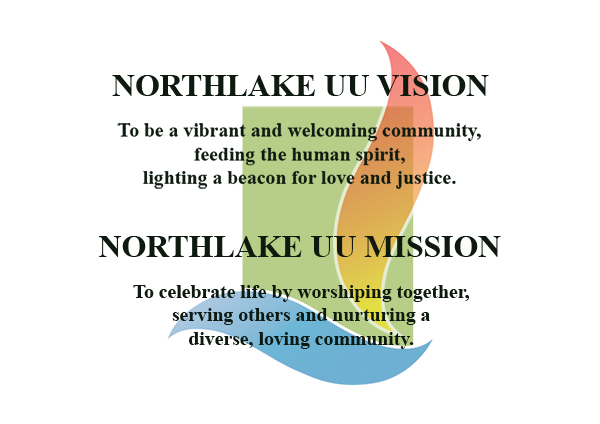 PRINCIPLES AND VALUES
At the core of our faith are the Seven Principles of Unitarian Universalism. We these as strong values and moral teachings. As Rev. Barbara Wells ten Hove explains, "The Principles are not dogma or doctrine, but rather a guide for those of us who choose to join and participate in Unitarian Universalist religious communities." Our relationships as a community with each other and the world beyond our doors are guided by our Covenant of Right Relations and our Healthy Congregation policies.
WORSHIP
Thought-provoking. Compelling. Inspiring. Our Sunday services are filled with big ideas, beautiful music, and welcoming community. We celebrate our shared values, exploring how we can express those values in our lives. There's no need to leave your own beliefs and opinions at the door – we welcome each person's unique perspective. We look forward to meeting you!
SERMONS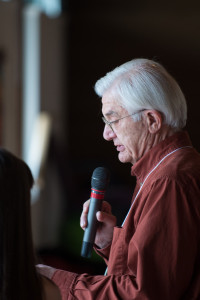 Our sermons often draw upon the Six Sources of Unitarian Universalism: direct experience of transcending mystery and wonder; words of enlightened historical figures; inspiring wisdom from world religions; the Judeo-Christian "Golden Rule"; Humanist ideals of science and reason; and spiritual teachings of Earth-centered traditions. We also invite a variety of speakers, both secular and religious. No two sermons are alike, but they're always interesting, thought-provoking, and sometimes even funny! Listen to: recent sermons.
EDUCATION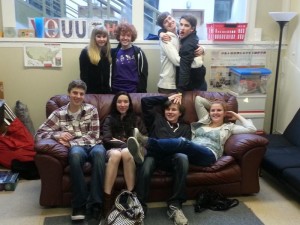 We believe that education should continue throughout our entire lives. As such, we provide a variety of educational opportunities for adults, including: a weekly meditation group, an Earth-Based Spirituality Group, classes for members new to Unitarian Universalism, and many others. Our Children's Religious Education Program uses age-appropriate curricula to connect our children and youth to the values of our religion. We take a holistic approach, nurturing body, mind, and spirit. Your children will find a welcoming group of classmates eager to explore and grow together. Come learn with us!
LEADERSHIP
The leadership of our community is governed by our guiding principles and shared values. Our bylaws provide a framework for congregational planning and decision-making.
NEWS
Our weekly announcements provide an overview of community events, church activities, and news of particular interest to our members and friends. In addition it includes reminders of upcoming activities, and matters of pressing importance to our church community. You can sign up for this weekly email here.
MAKING A DIFFERENCE
GETTING INVOLVED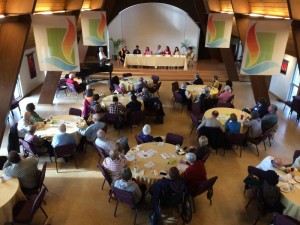 There are many ways to connect with others at Northlake beyond the Sunday morning worship experience. We offer spiritual, educational, social and service activities on an ongoing basis throughout the year. All are welcome to explore these opportunities. If you would like to learn more, please check out our Committees Information and Groups Information and info on Becoming a Member of Northlake.
BOARD OF TRUSTEES
The Board generally meets on the third Monday of each month from 7:00pm to 9:00 pm in the downstairs conference room. Members are always welcome to attend. Northlake is governed according to the Bylaws and the Guiding Documents.
HISTORY OF NORTHLAKE
"How Northlake Began" by Ellen Hanly On a dark, rainy night in February, 1961, three women friends who attended Eastshore Unitarian Church and whose children were in the Church School there, began thinking and talking to each other read more…
More About Northlake by Kim Convertino Northlake was founded in 1961, the culmination of an idea of Lola Reynolds, Betty Jirucha, and Ellen Hanly, members of East Shore UU at the time. read more…
SAFE CONGREGATION POLICY
The members of Northlake Unitarian Universalist Church (NUUC) pledge to promote and affirm the sharing of our Unitarian Universalist values and diverse religious heritages with our children in an atmosphere embracing the vision and wonder of their spiritual journeys. Although not common in church programs and activities, child abuse and inappropriate conduct does sometimes occur. This policy thoughtfully and openly addresses child abuse issues and sets out written guidelines intended to reduce the likelihood and potential adverse effects of child abuse and inappropriate conduct. A safe environment for our children and youth will promote their best interest and welfare and assist them in their search for growth and meaning as set out in the NUUC mission statement.
LONG RANGE PLAN
This plan was developed by and for the congregation of Northlake to express its vision and aspirations for the future. The plan consists of a vision, vision statement, and a set of 5 year goals. The set of five-year goals provide the guidance to achieve that vision.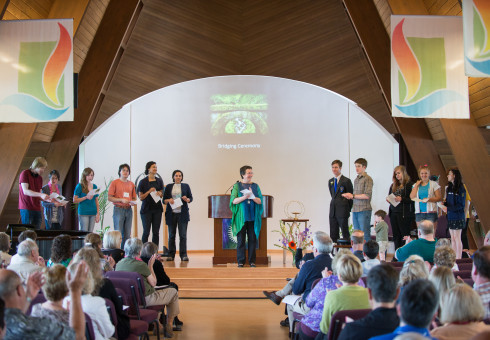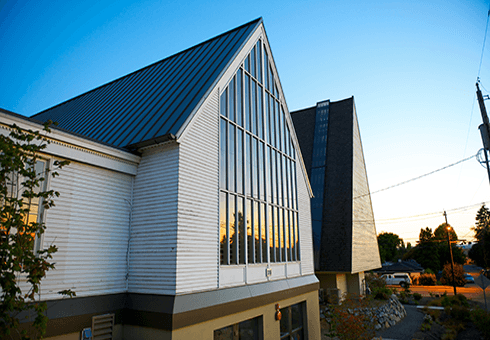 [/vc_column]